FRANZ PUMAREN believes Adamson University has little to lose but everything to gain in its Final Four duel against erstwhile unbeaten leader De La Salle.
"We have nothing to lose, but everything to gain," said Pumaren, after the Soaring Falcons absorbed a 73-67 heartbreaker to Ateneo de Manila on Wednesday that confirmed the semifinal pairings.
"They (De La Salle) are supposed to be 14-0 with that kind of lineup and should be really dominating the UAAP [University Athletic Association of the Philippines]," Pumaren said. "They have the best player [Ben Mbala] in the UAAP and the best No. 3 guy [Jeron Teng] who is rich in championship experience."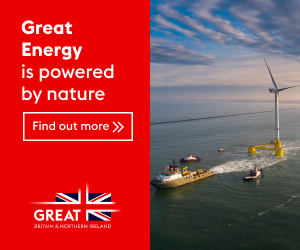 "For us, we're just going to enjoy the party," added Pumaren, the cerebral coach responsible for leading De La Salle to five UAAP championships from 1998 to 2001.
Ateneo finished second in the eliminations with a 10-4 record—including an 83-71 win that stained De La Salle's record—after that victory over Adamson University and found itself paired with defending champion Far Eastern University in the other half of the Final Four.
The Green Archers and Blue Eagles own twice-to-beat privileges for finishing 1-2 after the eliminations. FEU, which wrapped up the regular season with a come-from-behind 64-61 victory over University of the East also on Wednesday, wound up third on a 9-5 card ahead of National University (NU).
De La Salle steps into the semifinals an overwhelming favorite for sweeping the overachieving Falcons in the eliminations, 91-75 and 86-79. But Pumaren is confident they could pull more surprises in the tournament.
"We have to make the game close and rebounding closer and limit our turnovers," Pumaren said.
Adamson University was in control in the first three quarters, but Isaac Go and Thirdy Ravena delivered when the Blue Eagles needed them most in the payoff period.
"It showed that this team is really a young team. They're not used to this kind of situation. I'm still proud of the team and many are not expecting us to be in this situation," said Pumaren, who is on his first season with the San Marcelino-based team.
"Being here [Final Four] is already a success on my part. I was able to fast-track everything. We are really looking at 2017, but we are here right now," he added.
NU has a disappointing season and missed the semifinals at fifth place with a 5-9 card, the same record posted by another overachiever, University of the Philippines.
Season host University of Santo Tomas and UE shared the cellar with 3-10 records.