FAR Eastern University (FEU) denied University of the East (UE) a graceful exit in Season 79 University Athletic Association of the Philippines men's basketball action on Wednesday at the Mall of Asia Arena.
The Tamaraws came from behind to foil the Red Warriors, 64-61, snapping a three-game skid that would augur well for their campaign in the Final Four.
The victory over UE, however, id not guarantee a better seeding for the Tamaraws in the semifinals.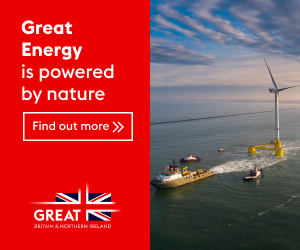 With a 9-5 win-loss record after the eliminations, FEU had to wait for the result of the Ateneo de Manila-Adamson University game late Wednesday to find out whether or not the Tamaraws would enter the next round with a twice-to-beat advantage.
But for FEU Coach Nash Racela, it won't matter if they finish second—if Ateneo beat Adamson University—or No. 4 seed—if the Soaring Falcons won.
"I'm confident we can face any team in the playoffs," said Racela, whose Tamaraws could end up playing Ateneo in the semifinals had the Blue Eagles beat the Falcons to secure the No. 2 seed and give FEU the third spot.
"People are counting on a 'dream matchup' which the league missed for several seasons now. But my team and Adamson University also want to be in the finals—and both are deserving in the finals," Racela stressed.
Racela was referring to an Ateneo-De La Salle duel in the best-of-three championship series which is possible with the current Final Four scenario. The last time the two teams met in the finals was in Season 71 won by the Blue Eagles.
The Tamaraws were in a good position to secure the bonus in the Final Four after winning eight of their first 10 games. But they dropped three of their last four games before the UE match to find themselves in a tight fix.
If not for the clutch shooting of Wendelino Comboy and Axel Inigo in the fourth period, FEU would have entered the semifinals with a damaged ego.
"We just wanted to get a win before going to the playoffs," Racela said. "We struggled mentally."
The Red Warriors controlled most of the game and led 55-46 early in the fourth when FEU unloaded a 17-4 blast capped by Inigo's three-pointer to take a 63-59 separation with 25 seconds left.
"Call it confidence. I really wanted to shoot the ball," said Inigo, a transferee from Adamson University. "It's satisfying to win after three straight losses."
Inigo led all scorers with 16 points while Reymar Jose and Richard Escoto added 11 points each for the Tamaraws. Comboy chipped in 10 points off the bench for FEU.
Paul Varilla was the lone UE player in double figures with 13 points.
The Red Warriors ended the season at seventh place with a 3-11 card.