ATENEO de Manila brought down another heavyweight in defending champion Far Eastern University (FEU), 74-59, to catch its victims at No. 2 on Wednesday in Season 79 University Athletic Association of the Philippines (UAAP) men's basketball at the Mall of Asia Arena.
Fresh from shocking the erstwhile unbeaten De La Salle last Saturday, the Blue Eagles continued their stellar plays but had to withstand the late stand of the Tamaraws to extend their winning streak to four games and tie FEU at second position with a 8-4 win-loss mark.
Thirdy Ravena came off the bench and finished with team-highs of 15 points and 11 rebounds, and four of his output came when the Tamaraws sliced Ateneo's 23-point lead to 56-63 with 3:18 left in the game.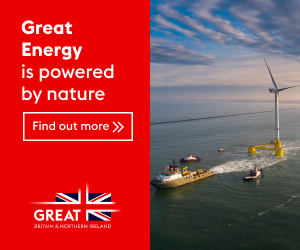 Ravena's back-to-back baskets and George Go's jumper sealed the win for the Katipunan-based squad, which also beat FEU in the first round, 76-71.
"Tough game for us. We faced a very tough team. We really had to battle this on boards. They are the No. 2 rebounding team and we put a lot of effort rebounding," Blue Eagles chief deputy Sandy Arespacochaga said.
"We knew FEU will make a run and, credit to the players, they stayed focused and didn't rattle when FEU made the run," Arespacochaga added.
Go chipped in 14 markers, while John Wong added 12 for the team of Head Coach Tab Baldwin.
It was the Tamaraws' second straight loss and derailed their bid for the No. 2 spot and the twice-to-beat advantage.
Monbert Arong paced the Tamaraws with 15 points, while Prince Orizu added 11 points and 16 rebounds and was responsible for the fightback in the fourth period.
Anton Asistio's triple gave the Blue Eagles their biggest lead at 58-35, but FEU ended the third period with an 11-0 blitz to trim the lead to 46-58.
Reymar Jose opened the final canto with an undergoal stab for the Tamaraws, 48-58, then Orizu asserted his might underneath to spark the rally and threatened at 56-63 with 3:18 remaining.
But Ravena answered with two crucial baskets and Go added a field goal to put the Tamaraws at bay, 69-56, 1:29 left in the game.
Ateneo's win mirrored its performance in its 83-71 win over the Green Archers that ended the Taft-based squad's perfect start.
"The players did a good job of staying focus on the task at hand. We were able to come up with the same energy and their thoughts stayed in the game," Arepascochaga said.
Now Ateneo gets a legitimate shot for the No. 2 spot if it sweeps its last two games against University of Santo Tomas and Adamson University and hopes that FEU splits its last two assignments.
"The opportunity presents itself but, like I said, we don't want to look that far ahead. Our next game [against Growling Tigers] is as important as this," Arespacochaga added.