DE LA SALLE held a team-building activity during the 10-day break—as if the Green Archers needed one with the way they are dominating Season 79 of the University Athletic Association of the Philippines (UAAP) men's basketball tournament.
On the other side of the Metro, Ateneo de Manila—clinging on to third spot with a 6-4 won-lost record—was busy preparing for a crucial match that would cement their spot in the Final Four—if they win.
The bitter rivals again meet at 4 p.m. on Saturday at the Smart Araneta Coliseum, with the 12-0 Green Archers trying to move closer to a sweep for an automatic finals slot.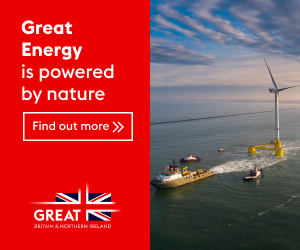 Green Archers Head Coach Aldin Ayo finally gets a taste of the fabled rivalry after he missed their first-round encounter to serve a one-game suspension for mocking a referee. De La Salle won in his absence, 97-81, in that October 2 duel.
"Some of the guys are excited, and I'm nervous. But I prefer to be nervous because it brings out the best in me. No complacency," Ayo confessed.
And that's what Ayo has been preaching his wards since Day One, keeping their focus each game and not to take their opponents lightly.
"We have 74 schemes or plays and I'm only talking about our offense. We have the materials. The question is 'what will they do?' The system is very demanding that it needs a lot of focus," Ayo added.
The streaking Blue Eagles, who won their last two games, including a 65-50 demolition of Season 77 champion National University Bulldogs, are aiming to inflict De La Salle's first loss of the season and put order in the Final Four phase.
Head Coach Tab Baldwin admitted they are not yet in the level of the Green Archers and defending champion Far Eastern University, but he is happy with what his players have churned out in the past two games.
"We're maturing. We're learning a few things. There are still some areas where we still have a lot of work to do," Baldwin said. "I think it's important for us to stay humble and not get carried away with some of the limited success that we've had."
Baldwin found an unlikely hero in Raffy Verano in their win against NU, as the Filipino-American forward hit a career-best 20 points to lead Ateneo in the victory.
More than Verano's offensive contribution was his defense, which impressed Baldwin most. And Verano's defensive presence will be a key as the Blue Eagles try to limit the production of the Green Monster—Ben Mbala.
The 6-foot-7 Cameroonian, the leading candidate for the Most Valuable Player award, is leading the league in scoring with 20.7 points and second-best 16.3 rebounds per game. Mbala is also ahead in blocks with 2.1 swats per contest.
"We have some very good teams ahead of us, Adamson University, De La Salle and FEU. So if we drop our guard one little bit, we're going to get smacked around and it will be foolish on our part," Baldwin said.
NU (4-8) and University of the East (2-9), meanwhile, face off at 12 noon in what could be a do-or-die game for both squads. The Bulldogs need to sweep their last two games and hope the Falcons (5-5) won't reach seven wins to force a playoff for the No. 4 spot in the semifinals.
For the Red Warriors, their fate no longer lies on their hands as they need not only victories, but prayers, to get a shot at a playoff for the last semifinals slot.