WHEN someone embarks on a construction project, experts usually recommend the use of marine plywood because it offers a lot of advantages. Although it costs a bit higher than ordinary plywood, using marine plywood is more beneficial in the long run. Usually, marine plywood is used in marine applications, such as boat-building operations, and this is because the biggest advantage of using marine plywood is that it can deal with moisture. This is not the case in many other types of wood because they cannot handle wet conditions quite well.
Randy Ng, assistant to the president of Santa Clara Marine Plywood, is pushing for the use of marine plywood in the construction industry because he believes that the market deserves a better quality of wood.
Marine plywood has a special glue layer found on its surface, which prevents moisture from penetrating it. Furthermore, it has no gaps in it, which further prevents moisture from entering the wood.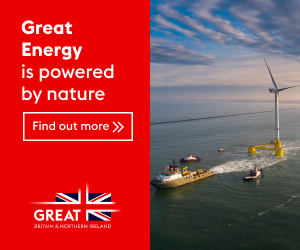 Marine plywood is also flexible. It means that marine plywood can be bent and still maintain its original structure. Furthermore, marine plywood does not snap or crack, unlike other types of plywood.
The presence of Santa Clara Marine Plywood is quite significant in the Philippine market because it is the premier brand when it comes to marine plywood.
"Since the Philippines has a lot of coastal areas, fishermen use marine plywood for their fishing boats. I asked them what plywood they use and they said Santa Clara. We have been maintaining our quality to ensure the loyalty of the customers. For instance, people always mention the name Santa Clara whenever they buy plywood," Ng said.
Ng added that demand for marine plywood has always been high, especially nowadays, because of the ongoing property boom, wherein the construction industry is a big user of marine plywood in building furniture, kitchen cabinets, among others.  "Initially the price of Santa Clara would be higher, but buyers will find out that it is a good investment as it is a more durable brand than the regular plywood," Ng explained.
If a project demands quality plywood, the obvious choice is marine plywood. Santa Clara has proven that it can deliver quality marine plywood," Ng pointed out.
Just like any quality product, Ng and Santa Clara are aware that building awareness is an important component, which is why they reach out to more clients. He led the company in joining major exhibits, such as the Philippine World Building and Construction Exposition (Worldbex) and Philconstruct Events Exhibitions Conference Corp. (Philconstruct).
"The responses we got from joining Worldbex and Philconstruct were quite positive. We got more inquiries from a lot of people. They found out that high-grade plywood just needs cleaning after it got wet from a flood or heavy rain.  This enables them to save a lot of money," he said.
Ng described running the business in the early years as challenging. Now in his 12th year in Santa Clara, he said the usual challenge is finding sources of wood because of the scarcity of materials and increasing the productivity of their workers.  Nevertheless, the supervisors in the company helped him a lot in running the company by guiding him in the production process, especially during his early years in the company.
At present, Santa Clara relies on importation to ensure that production in the Davao plant is consistent and proceeds or a regular basis. Suppliers are from South America, South Africa, Malaysia, Indonesia, China and Papua New Guinea.
"We also introduced upgrading the machines to boost production. Naturally, we also committed mistakes along the way.  But we used them as learning elements to make the company stronger and more stable," he said.
At present, Santa Clara has a large base of clients in Luzon, the Visayas and Mindanao.