FAR Eastern University (FEU) management insisted that Nash Racela's coaching offer in the pro ranks won't be a distraction in its campaign in Season 79 University Athletic Association of the Philippines (UAAP).
But it showed in the first period, when the Tamaraws trailed 8-28 after the first quarter, before getting their acts together in the next three quarters and pulled off a come-from-behind 63-60 win over University of the Philippines (UP) on Saturday at the Smart Araneta Colisuem.
It was FEU's seventh straight win to stay at No. 2 with 8-2 win-loss mark behind De La Salle's 10-0 and clinch a playoff for a Final Four seat.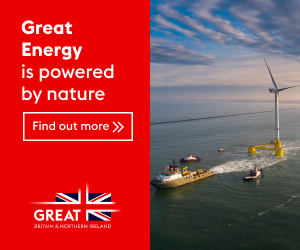 Racela rued the team's lack of assists, only nine in the game, while Tamaraws Athletic Director Mark Molina accompanied his mentor in the post-game interview to clear things about Racela's looming transfer to TNT Katropa in the Philippine Basketball Association (PBA).
"Although there's no official announcement yet from TNT, Nash and I are in touch at pinag-uusapan 'yan. Our only concern is we have make sure he will finish the season with FEU," Molina said.
"We have no doubt that Nash would finish the season, we have a good record, we're at second place. What will happen to Nash's career afterwards, well it will be a blessing, but it will be confirmed soon," Molina added.
Racela remained tight-lipped on the matter, except that he mentioned that it's any coach's dream to call the shots in the PBA, but he preferred to discuss FEU's anemica start and how his team was able to recover.
"We knew from the start it will be really hard to play a team like UP. They're now really energized playing basketball in the second round. And Coach Bo [Perasol] is doing a great job in that team," Racela said.
The Fighting Maroons started like a house on fire, hitting 11 of their 18 attempts in the first period to erect a 28-8 lead. But the Tamaraws regained their defensive tenacity and held UP to score just 32 points in the next three periods on 11-of-45 shooting
"We started really passive, especially on the defensive end," Racela said. "After the first half, I told them if they wanted to do it the hard way, we'll do it the hard way. Good thing the players responded."
The Fighting Maroons, who dropped to 3-8 with the loss, had a couple of opportunity to send the game in overtime, but Paul Desiderio and Jett Manuel's three-point attempts rimmed out.
Reymar Jose scored crucial baskets in the closing stretch when UP threatened at 54-59, sandwiching Paul Desiderio's triple with back-to-back undergoal stabs, 63-57, 1:49 remaining.
Manuel's triple trimmed the lead to 60-63, 60 seconds left, but a key inbound error by Dave Moralde cost UP a big possession. Moralde redeemed himself in the next play by forcing a turnover, but Manuel's game-tying trey missed the target.
Manuel led the Fighting Maroons with 16 points, while Desiderio added 13 markers. Jerson Prado tallied 10 points for UP.
Image credits: Stephanie Tumampos