NASH RACELA'S reported transfer to TNT Katropa in the Philippine Basketball Association (PBA) won't distract Far Eastern University's (FEU) campaign in Season 79 of the University Athletic Association of the Philippines (UAAP) men's basketball tournament.
In fact, FEU Athletics Director Mark Molina said the school is in no hurry to look for Racela's replacement as their focus is to defend their crown.
"We will discuss that matter after this season," said Molina, when asked to confirm a report that Racela will join the Katropa in the PBA's coming season set to start on November 20.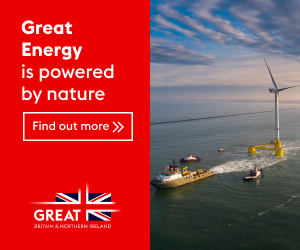 FEU is on a roll, winning its last six games to strengthen its hold of the No. 2 spot with a 7-2 win-loss record. The Tamaraws eye their seventh straight win against a confident University of the Philippines (UP) side in Saturday's opening game at 2 p.m. at the Smart Araneta Coliseum.
The Pumaren brothers, Derrick and Franz, face off anew as University of the East (UE) and Adamson University clash at 4 p.m.
Racela has yet to comment on his appointment at TNT Katropa, fending off questions related to the issue after the Tamaraws' 59-48 victory over University of Santo Tomas in their last game.
"At this stage of the tournament, we should be concerned about our improvement as a team," Racela said.
The Tamaraws will be facing a dangerous UP side which, despite its 72-78 loss to unbeatean De La Salle, has spread fear after beating Final Four contenders Adamson University and Ateneo.
The Fighting Maroons are currently tied with the Growling Tigers with a 3-7 record and Head Coach Bo Perasol remained positive, especially after their brave effort against the 10-0 Green Archers.
"I think my boys stood their ground against a formidable team. If we can face De La Salle that way, I think we can face any team," he said.
The Soaring Falcons, meanwhile, will try to get back in the chase for a Final Four slot as they seek an important win against their first-round tormentors.
Franz Pumaren's Falcons are currently fourth with a 4-5 record, while Derrick Pumaren's Red Warriors are at the bottom with a 2-7 mark.
The Red Warriors' first win was against the Soaring Falcons, 64-57, but they played poorly in their 61-75 loss to Ateneo de Manila that put their Final Four chances in the balance.
The elder Pumaren admitted their fate is no longer in their hands and they just need to win as many games as possible to give themselves a shot for a playoff for the No. 4 spot.
Standings: La Salle 10-0; FEU 7-2; Ateneo 5-4; Adamson 4-5; NU 4-6; UP 3-7; UST 3-7; UE 2-7.