LEGACY carrier Philippine Airlines (PAL) this week has imposed a total ban on Samsung Galaxy Note 7 devices onboard all its aircraft, as cargo shipment and in airport premises.
PAL's warning came in the wake of the Civil Aviation Authority of the Philippines's (Caap) ban on charging cellular-phones devices and laptops while inside airport premises or onboard airplanes.
"If a passenger is in possession of a Samsung Note 7 prior to boarding an aircraft,  the airline will  deny boarding  until the device is removed from his/her person,  carry-on  or  checked baggage," Spokesman Cielo Villaluna said.   "Passengers currently traveling with Samsung Galaxy Note 7 phones should contact Samsung or their wireless carrier immediately to obtain information  on  how to return their phones and arrange for a refund or a replacement  device."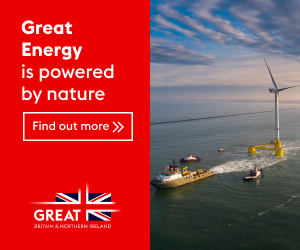 Previously, PAL prohibited the charging and use of Samsung Galaxy Note 7 devices onboard all its flights.
PAL said safety remains a cornerstone of its operations, and the flag carrier will be ensuring full compliance onboard each flight and is seeking the full cooperation of its passengers.
Earlier, the US Department of Transportation, the Federal Aviation Administration (FAA) and the Pipeline and Hazardous Materials Safety Administration jointly  issued an emergency order  banning  all Samsung Galaxy Note 7 smartphone devices from air transportation in the US. Any person failing to comply with the emergency order is subject to civil penalties of up to $180 for each violation of the Hazardous Materials Regulations. A person violating this order may also be subject to criminal prosecution, which may result in fines under Title 18, imprisonment of up to 10 years, or both.
The Samsung Galaxy Note 7,  classified as a forbidden hazardous material, poses a risk when transported by air.  These may ignite and  become a fuel source for fire even when powered off.
Last week Caap OIC Director General Jim Sydiongco issued a memorandum to all aircraft operators, calling attention to Samsung's official announcement, recalling to replace all Galaxy Note 7 already sold to the public due to reported incidents of exploding and catching fire.
The Caap has enjoined passengers not to stow these devices in any checked baggage, but instead carry these with them so an incident can be immediately attended.
Aside from PAL, Cebu Pacific and other local carriers have banned the use of Samsung Galaxy Note 7 cellular phones since September 12, 2016, during flights, following the lead of the FAA.
Meanwhile, the CAAP welcomed the results of the 2016 survey of the interactive travel site "The Guide to Sleeping in Airports," ranking Iloilo International Airport as number 12 Best Airports in Asia. Davao International Airport ranked 26.
CAAP manages 81 airports all over the country, 36 of them operating commercial flights.
Iloilo International Airport bagged the 12th spot in Asia for this year's 20th Annual Best and Worst Airports for 2016. The travel website came up with the world's best and worst in regional breakdown for Africa, Asia, Caribbean, Central and South America, Europe, Middle East, North America and South Pacific.
Iloilo out performed airports like Hyerabad Rajiv Gandhi in India (13), Bangkok's Suvarnabhumi Airport in Thailand (17), Jakarta Soekarno-Hatta International Airport, Indonesia (20), Nagoya Chubu Centrair International Airport in Japan (25) and Kaohsiung International Airport in Taiwan (29).
The survey rates airports in Asia based on their overall airport experience in terms of comfort (rest zones and gate seating), services, facilities and things to do, food options, immigration and security, customer service and cleanliness.
This year's Best Airports in Asia was based on overall airport experience as determined by votes of the 2016 interactive travel site "The Guide to Sleeping in Airports."
The top 10 Best Airports in Asia as voted by travellers in 2016 survey are: Singapore's Changi, Seoul's Incheon, Tokyo's Haneda, Taipei's Taoyuan, Osaka's Kansai, Hong Kong International Airport, Kuala Lumpur, Tokyo's Narita, India's Mumbai and China's Nanjing Lukou.
The results were a year's on-line survey on travelers being asked to tell which airports they like and don't like to spend their time due to delays, transits and/or sleep in overnight (due to being stranded by flight cancellations or just travelling on a low budget).