Story & photos by Stephanie Tumampos / Special to the BusinessMirror
'THINK of me as a Filipino—not a Muslim." These were the words of Dr. Portre D. Dirampatan-Diampuan, United Religion Initiative's Southeast and Pacific Regional coordinator and interfaith representative, in her speech at the Freedom of Religion Symposium organized recently by The Church of Jesus Christ of Latter-day Saints in Mandaluyong City.
With increasing accusations against each other, the need for an interfaith dialogue was seen by different religions in the country. It has led to the call to unite and look into the common grounds of each belief.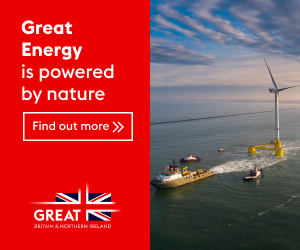 "Plurality and diversity is inherent in everything in Creation," Diampuan said. "There is diversity in the cosmic order. We realize there is diversity on earth," she added, "But there is no compulsion in religion."
Role of religion
People in all walks of life believe in something. Even those who don't believe in the existence of a supreme being believe in its absence. The role of religion is defined at many levels of society, but beyond that, in the Philippines, the religions that have the most number of followers share common views about how they direct people's lives.
"With religion, it tells us what to hope for, what to aim for, to which, in the end, will be to our common flourishing," said lawyer Jo Imbong, executive secretary of the Catholic Bishop's Conference of the Philippines Legal Office, in an interview with the BusinessMirror at the sidelines of the symposium.
She emphasized that it firms up one's identity. "Religion firms up a person, what he is made of, where he is going, his ultimate end." The course of humanity's definition of its existence extends to religion, she said. Losing one's belief means that one also loses his way, Imbong said. "Perhaps, we fail to look at the right direction…. Religion itself, whether it is Islam, or what Decalogue, or the 10 Commandments, these are anchors that we fail to grasp."
Miguel Valdez, the Philippines area director for Seminaries and Institutes of The Church of Jesus Christ of Latter-day Saints, agreed that religion shapes the way one lives.
"The person who lives his religion the best way he can, can see some blessings, inspiration and motivation to live a righteous life and can bring strength to a family, to the community and to the nation as a whole," Valdez said.
In Islam, religion is simply considered a way of life. Diampuan said in an interview with the BusinessMirror. "It's [Islam] about peace, it's about social order and it is the establishment of peaceful communities."
She also said religion provides the framework for existence in every aspect of life. It even extends to the environment.
"You would be surprised how we even have dedicated chapters for the environment," Diampuan said, citing a line from the Koran: "Get from nature that which is only necessary for you."
Diampuan emphasized that the role of religion is to set the bounds for freedom. She believes that there is no absolute freedom in the real world. "Religion is here as a guidance," she said.
Commonalities
While each religion has its own set of dialogues and guidelines, the speakers at the symposium have agreed that there are a lot of common beliefs among religions. One such common belief is the existence of a supreme being.
Valdez told the BusinessMirror: "There is a recognition of a supreme being in every religion and we may call him by different names in different religions, but that's basically the recognition."
Diampuan extended this commonality through respect for coexistence. "There are several verses in the Koran that says "unto you in your own religion and unto mine in my own religion," which also "recognizes people with no religion because even in the Koran, they have a way of life. Islam is a way of life, so with others."
Imbong shared Diampuan's by highlighting one of the main principles of each religion—the value for human life itself.
"We value our family, our work, the right to be comfortable in your state of life, to have progeny, to be able to live in a regime of peace," Imbong told the BusinessMirror.
She explained that religion tells us to aim something in contributing for the common good. "With all these common needs, there should be common solutions and that is where religion comes in."
Understanding and living the faith
Education and interaction to other religious groups is important, Valdez emphasized. "Look at commonalities. When you try to zero in everything, there is really diversity in religion, we have so many differences. But we have a lot of commonness and we can focus on that," Valdez said.
He also emphasized the importance of peace in the eyes of one supreme being. "We don't have to be contentious or try to be hostile or arrogant, because all of us are children of God, that we are to love one another and live peacefully with one another," he added.
Diampuan suggested that people should have interactions with Muslims in order to be familiar with each other. "Those who don't have any engagement with Muslims have negative feelings [against Muslims]," she lamented, but she added, "Those who did [have interaction] have broken down barriers."
Diampuan believes that interfaith understanding can build harmony. She suggested that peace camps and immersions are very useful tools.
She explained to the BusinessMirror, "I have opened my mind and I have opened my feelings to other faiths when I started to relate with people. Unless there is interaction, there will always be a barrier."
Image credits: Stephanie Tumampos