WHOEVER says Meralco veterans Reynel Hugnatan and Jimmy Alapag are past their prime could be from another planet.
Hugnatan, who will turn 38 on November 3, and Alapag, who will be 39 on December 30, shot the lights out of the Barangay Ginebra San Miguel Gin Kings to power the Bolts to a pulsating 107-103 victory in Game Two of the best-of-seven Finals series for the Philippine Basketball Association Governors' Cup on Wednesday night.
Hugnatan and Alapag did their thing at the historic Smart Araneta Coliseum, frustrating the thousands of Ginebra fans in attendance and, in the process, led Meralco to a 2-1 series lead.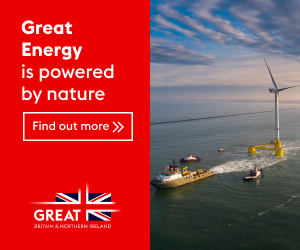 The duo combined for seven of Meralco's 12 triples in Game Three, sinking "3s" each time the Kings tried to mount a rally in the stretch.
Alapag is now the new all-time leader in three-points shot made, while Hugnatan is a major revelation in the conference, accumulating 17 three-pointers, three more than his total 14 since he started his career in 2003 with Alaska up to the previous Commissioner's Cup.
"I just try to shoot the ball every time I get the chance. Coach [Norman Black] always says that if I'm open, I'll just shoot the ball," Hugnatan said.
"I'm also thankful to my teammates because every time I'm in the three-point area, even though I miss, they continue to encourage me to keep on shooting," he added.
Hugnatan had three crucial triples in the fourth period, dousing every Kings rally. And Black is no longer shocked by Hugnatan's new-found three-point shooting weapon.
"He did that against TNT Katropa [semifinals] and he did it again tonight [Game Three]," said Black, who is two wins away of winning his 12th PBA title and first for the franchise.
"Definitely, his three-point shooting was not a fluke. I take my hats off to him. When he makes his shots, he takes the pressure off AD [Allen Durham]," Black added.
Alapag added four more triples in Game Three to hike his total to 1,247, now five more than Allan Caidic's, the previous three-point king of the league.
"It's an incredible honor but my focus is on the finals," Alapag said. "It was a big game for us. Every player chipped in. In the first two games, we fell behind against Ginebra but we had a better start [in Game Three] and I hope we'll be consistent throughout the game."
As a team, the Bolts shot 12 of 30 from the rainbow territory, while Ginebra had a miserable night, converting only four-of-22 attempts.
Durham, the best import of the conference, was a beast in Game Three with 36 points and 20 rebounds, while Chris Newsome, the front-runner for the Rookie of the Year race, had another all-around effort with 22 points, seven assists and three rebounds.
The last time Black held a 2-1 lead in the best-of-five finals series was in the 2001 Governors' Cup, where he led Sta. Lucia Realty to its first-ever franchise title after winning Games Five and Six against San Miguel Beer.
The Bolts go for a commanding 3-1 lead in Game Four on Friday at the Smart Araneta Coliseum at 8:10 p.m., right after the annual Leo Awards, where the league honors the season's top individual performers.
GlobalPort, meanwhile, dealt Anthony Washington to Rain or Shine in exchange for JR Quiñahan. Elasto Painters coowner Raymund Yu confirmed the trade, the team's first transaction since Head Coach Yeng Guiao moved to NLEX.