THREE years of waiting is all worth it, according to Benoit "Ben" Mbala.
A one-year suspension handed by the University Athletic Association of the Philippines (UAAP) last season for playing in a forbidden tournament in General Santos City while serving a two-year residency gave Mbala time to reflect not only of him being as a basketball player but, more important, as a person.
"I feel like it's all worth it. God will not give you something you can't handle. Those three years helped me mature as a player and as a person, because I had to sit down and think about plans and goals I want to achieve," the 6-foot-7 Cameroonian said.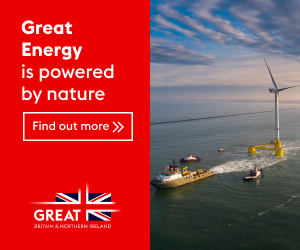 Mbala was supposed to suit up for De La Salle in Season 78 as he was about to complete his two-year residency after playing for Southwestern University (SWU) in Cebu.
But the 21-year-old forward played in the Manny Pacquiao Challenge Cup in December 2014, violating a University Athletic Association of the Philippines (UAAP) rule for players who are in the process of establishing residency requirements.
"I'm not going to lie to you. [During the suspension] I'm not talking to anyone. I'm very depressed and crying for a month and was walking away from everyone," Mbala shared. "But there were people who advised me on what do, the reason I was able to get back on track," he added.
And Mbala is definitely on track, and so are the Green Archers, who remained unbeaten after eight games in Season 79.
A native of Yaounder, the capital of Cameroon, Mbala, is undeniably the latest craze to hit the UAAP, with his eye-popping stats and rim-rattling dunks, which make De La Salle the hands-down favorite to win the crown this year.
Does Mbala feel the pressure to deliver for the school?
"This is basketball and there's always pressure. People always expect a lot from you. But for me, it's not pressure but a motivation, especially seeing La Salle got frustrated in the last two years," he said. "Those heartbreaking losses are my motivation to put a smile on the face of the Lasallians."
And with an 8-0 start, it's not surprising to see Mbala lead the race for the Most Valuable Player (MVP) award with a double-double performance in each of those eight victories.
Mbala is averaging 20.7 points and 16. 3 rebounds halfway through the tournament, the primary reason the Green Archers have gone unbeaten even with Jeron Teng missing their last two games due to bone spurs in his left foot.
'WHY NOT ME?'
MBALA deflected all the credit on De La Salle's recent success and even did not agree when told that the Green Archers are "Ben Mbala's team" and not "Jerong Teng's."
"We don't have a problem with that because, in our team, we have specific roles. Jeron is a playmaker and I play in the paint. My job is to make it hard for those lay-ups," Mbala said. "We are really a team. We are brothers who work together and La Salle is our priority."
Mbala is on the verge of becoming the first foreign player since Anthony Williams of Far Eastern University (FEU) to win the MVP. Williams won in 1981.
But for the Cameroonian, winning the MVP is secondary, his focus is to bring the crown back to Taft Avenue.
"If your team is doing good, personal awards will follow. Team comes first for me," Mbala stressed.
The Tamaraws and National University (NU) Bulldogs are the two teams that Mbala think could challenge the Green Archers for the crown.
"FEU is playing well lately. We should watch out for them because they gave us a hard time [in the first round]. NU, on the other hand, is capable of stepping up during big games. They follow the game plan till the end," he said.
WORKING ON HIS GAME
MBALA rose to fame after winning the MVP of the National Basketball Association's (NBA) Basketball without Borders in 2011 in Johannesburg, where he met Moustapha Arafat of University of the East.
It was Arafat who invited Mbala to come to the Philippines and play basketball. The Cobras were the first to hire Mbala and he was spotted by De La Salle scouts during a summer tournament in Manila in 2012.
Now, Mbala has become the most dominant player, probably in all of college basketball. But the slam-dunking Green Archers center is never satisfied with his game.
"There's a lot of room for improvement. I feel I can still do more. I want to increase my number of assists, to be able to pass the ball to the open man. I also want to cut my turnovers. It's not really a good thing," Mbala said.
For De La Salle, that's even more good news. For the other teams, that's very bad news.
Image credits: Alysa Salen