AS expected, De La Salle's Ben Mbala dominated the Most Valuable Player (MVP) race in Season 79 University Athletic Association of the Philippines (UAAP) men's basketball tournament after leading the Green Archers to a first-round sweep.
The 6-foot-7 Cameroonian amassed 95.28 statistical points (SPs) after the first round, with Adamson University's Papi Sarr a distant second with 71.42 SPs. Mbala could end up as the first foreign player to win the UAAP MVP trophy  since Anthony Williams of Far Eastern University (FEU) in 1981.
It's not surprising to see Mbala leading the MVP race. The De La Salle center topped the points and blocks categories with 20.7 and 2.1, respectively, and ranked second in rebounds with 16.3 boards per game, a shade behind Sarr's 16.6.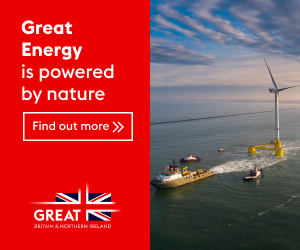 Sarr is one of the reasons Adamson University finished third after the first round with a 4-3 win-loss record.
Mbala's teammate, Jeron Teng, is at No. 3 with 56.33 SPs, while Tamaraws forward Reymar Jose is fourth with 54 and University of the Philippines (UP) guard Paul Desiderio ranked fifth with 53.85.
Rounding up the top 10 were Soaring Falcons' sensational rookie Jeric Ahanmisi (51.85), National University's Matthew Salem (51.28) and Alfred Aroga (51.14), FEU center Prinze Orizu (48.57), Bulldogs guard Jayjay Alejandro (46.57) and Ateneo de Manila's Third Ravena (also with 46.57).
The Green Archers went undefeated in seven games, while the Tamaraws stood at No. 2 with 5-2. The Soaring Falcons, Bulldogs and Blue Eagles tied for third to fifth spots with identical 4-3 slates.
Season host University of Santo Tomas was sixth with 2-5 while the Fighting Maroons and University of the East had 1-6 records each.
The second round of the basketball tournaments starts on Saturday with UE and UST facing off in the opener at 2 p.m. while Ateneo and UP clash in the game at 4 p.m. On Sunday, La Salle takes on Adamson at 4 p.m. right after the FEU-NU tussle at 2 p.m. The weekend matches will be played at the Mall of Asia Arena.