'YOU fall to the ground, unable to keep standing. You hear a booming sound. You hear screams from people inside their homes. You hear breaking glasses. Telephone and power poles sway violently. Then the power goes off. In front of you, the village road is heaving, as if you are riding waves. The strong ground shaking goes on for 50 seconds. It is the longest 50 seconds of your life."
No, it is not a teaser from another doomsday Hollywood film meant to titillate moviegoers' imagination to cash in big time come screening day. It is how scientists picture the possible scenario should the impending "Big One" hit the country.
The Big One is the moniker given by experts to the big earthquake that could leave Metro Manila in tatters, and which sheer magnitude necessitated dedicated scientific studies and investigations.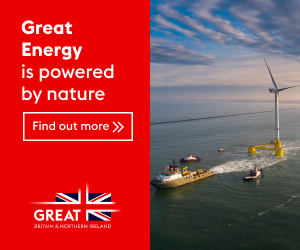 Projected gloomy scenarios
In 2004 the Philippine Institute of Volcanology and Seismology (Philvolcs), Metropolitan Manila Development Authority and the Japan International Cooperation Agency have come up with the Metro Manila Earthquake Impact Reduction Study that has analyzed different earthquake scenarios in Metro Manila and has revealed grim and disturbing projections.
According to the report, "The damage estimation of a potential rupture of the West Valley Fault is that 40 percent of the total number of residential buildings within Metropolitan Manila will be heavily or partly damaged, and the earthquake will cause approximately 34,000 deaths and 114,000 injuries. Moreover, fire spreading as a secondary effect of the earthquake will cause an additional 18,000 deaths."
In 2010 the Greater Metro Manila Risk Analysis Project has been released. A three-year collaboration of Philippine scientific agencies and the Australian government aid program with Geoscience Australia, the study has allowed agencies to create maps that determine the depth of hazards present in an area; the extent and the frequency of hazards; and the worst-case scenario through modeling. The study has corroborated previous bleak projections on the Big One's potential cost to life and property in Greater Metro Manila Area. It has determined that a 7.2-magnitude earthquake along the West Valley Fault could cause over 37,000 fatalities, 605,000 injuries and total economic losses of almost P2.5 trillion. This is because a 7.2-magnitude earthquake is equivalent to 63.5 Hiroshima atomic bombs, 796,214 average lightning flashes, or 1.90 billion sticks of dynamite, according to a separate study.
West Valley Fault
The West Valley Fault is a 100-kilometer fault and one of the segments of an active fault, the Valley Fault System. It runs through portions of Quezon City, Marikina, Makati, Pasig, Taguig, Muntinlupa, Bulacan, Rizal, Laguna and Cavite.
Over the past 1,400 years, the West Valley Fault is said to have caused four major earthquakes. Upon investigation, scientists have determined that these earthquakes have happened at 400 to 500 years interval. The last recorded major earthquake is said to have occurred in 1658, or 358 years ago. Using the recurrence interval pattern, or the average time span between earthquake occurrences, scientists are wary that the time is ripe for another major movement in the fault. Thus, the Big One predictions.
What do we do now?
According to Philvolcs Director Renato Solidum, the operative word is "preparedness."
Collective effort
The issue on preparedness has to be approached on two fronts—public and private preparedness.
On the public front, the government has to persistently uphold its policy on national disaster risk reduction and management, as stipulated in Republic Act 10121, or the Philippine Disaster Risk Reduction and Management Act of 2010. Pertinent plans and programs that deal with disaster prevention and mitigation, disaster preparedness,
disaster response, and disaster rehabilitation and recovery have to be consistently considered and implemented.
Earthquake drills that simulate public and private sectors' collaboration on rescue and retrieval operations, evacuations, communications and relief operations have to be done, not only regularly but also religiously, to make sure that all units work seamlessly and up to par.
Moreover, the more fundamental issue of houses, buildings and infrastructures' structural integrity has to be seriously considered. Local government units have to be conscientious in guaranteeing that establishments are built according to specific building codes.
On the private front, as common tao, we have to take it upon ourselves to be responsible for our own safety and survival. We can only rightly prepare, if we are rightly informed.
Truth be told, all the information we will ever need to get us prepared for any disaster is on the Internet. Scientific references and simplified summaries on the Big One are readily available and easily accessible online. There are detailed information on basic what to do and expect when an earthquake occurs, as well as technical data on how to identify precise fault-line paths through digitized maps and atlases. Clearly, the only thing that separates us between what we know, or not, is a click of our browser.
I used to be the executive officer of the Office of Civil Defense of the National Defense Department. This concern was always on top of our agenda.
It is said that life can be over in 50 seconds when the Big One happens. Now is a good time to prepare for it. Let's hope, though, that it will not occur. But being prepared is always worth it. Hence, our government should also focus on this.