NATIONAL University (NU) and Far Eastern University (FEU) survived the late-game rally of their respective foes on Saturday to gain a share of the second spot in Season 79 University Athletic Association of the Philippines (UAAP) at the Mall of Asia Arena.
The Bulldogs downed University of the Philippines (UP), 80-69, in the first game while the Tamaraws denied season host University of Santo Tomas (UST), 79-72, to nail their fourth win in six games and join Ateneo de Manila at No. 2 position.
Jojo Trinidad shone for FEU with 17 points, highlighted by five triples as the Tamaraws weathered the late run of the Growling Tigers, who dropped to 2-4 for sixth spot.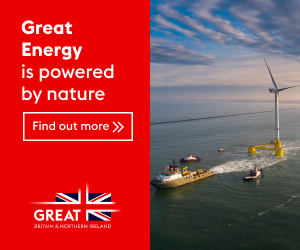 Reymar Jose added 16 points and 10 rebounds for FEU, which missed the services of defensive ace Ron Dennison, who was suspended by the league for his disqualifying foul in their previous game.
UST skipper Louie Vigil gad 16 points while Marvin Lee and Regie Basibas contributed 13 and 11 markers, respectively, for the Growling Tigers.
In the opener, the Bulldogs leaned on the career games of Matt Salem and rookie JV Gallego as they survived the repeated rallies of the Fighting Maroons, who ended their first round with a 1-6 win-loss slate.
Salem hit a personal-best 26 points on 9-of-13 shooting while Gallego had his best offensive game in the season with 12 points. Gallego had a combined eight points in his first five games for NU.
Jett Manuel and Paul Desiderio finished with 21 and 11 points, respectively, for UP, which threatened at 57-59 on Desiderio's break-away lay-up with 4:28 remaining.
But Salem and Gallego joined forces for a 14-5 assault to give the Bulldogs a 73-62 cushion a little over two minutes remaining.
"Well, it was a grind for us. We expected that. We knew UP is a tough team," NU Head Coach Eric Altamirano said.
"Unfortunately, we didn't play good defense in the second half. We gave up too many points, mostly from turnovers. I think we did not take care of the ball again. Good thing that other players stepped up," he added.
Meanwhile, the UAAP denied the appeal of De La Salle on Head Coach Aldin Ayo's suspension.
The league suspended Ayo for his outburst in the Green Archers' 84-78 win over University of the East after the temperamental mentor tried to fit in the eyeglasses to referee Erick Viray late in the first half of their match.
Ayo will miss the game against archrival Ateneo on Sunday, where La Salle tries to sweep the first round.
Jeron Teng will also sit out the game versus the Blue Eagles due to a reported severe right ankle sprain. He will be out for at least a week, according to multiple reports.
Image credits: Alysa Salen