By Elmer V. Recuerdo | Correspondent
TACLOBAN CITY—The National Maritime Polytechnic (NMP), the sole government-operated maritime training and research institution, recently partnered with the International Mariners Management Association of Japan–Philippine-Japan Manning Consultative Council (Immaj-PJMCC) to conduct a nationwide study to identify the training-development needs of faculty in maritime educational institutions.
The shared research undertaking is important with the implementation of the new BS Marine Transportation and BS Marine Engineering curricula to conform to the Manila 2010 Amendments to the Standards for Training, Certification and Watchkeeping (STCW) 1978 Convention and Code.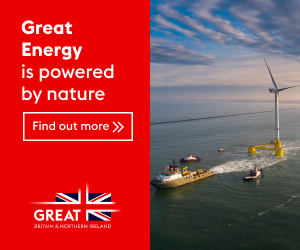 The 2010 Amendments requires upgrading and teaching competencies of maritime faculty, especially in the use of modern technology and Web-based learning, among others.
"It is important to meet the needs of instructors for them to be effective trainers. The knowledge gained by the graduates should be useful once they board the ships," said Capt. Emmanuel Jesus Laguitan, NMP Maritime Training and Assessment Division head.
The research methodology will employ the conduct of fora that will be held in three different venues in Luzon, the Visayas and Mindanao, with resource persons and participants from the Commission on Higher Education (CHED), Maritime Industry Authority (Marina), Japanese maritime education representatives and CHED-accredited maritime higher-education institutions, consisting of heads of colleges or departments and senior faculty members.
The fora will involve presentations, workshops and discussions on the initiatives related to maritime faculty development and faculty-related issues and concerns, and the formulation of an action plan for a national maritime program for faculty development.
Meanwhile, the NMP will also intensify its training efforts by opening special batches of the IMO Model Course 6.10 to accommodate scholars coming from the association.
The tie-up between NMP and Immaj-PJMCC is not new. In 2012 NMP conducted a study on Filipino seafarers' experiences in maritime piracy in coordination with PJMCC and the Japanese government.
As the only government maritime training and research institute attached to the Department of Labor and Employment, NMP is committed to contribute to the employment acceptability of Filipino seafarers, said lawyer Ruben Maceda, NMP chief administrative officer.
"NMP is the only government-owned maritime training and research center in the country. We are committed to ensure the employability of Filipino seafarers onboard ships plying domestic and international routes," Maceda said. "We continuously upgrade our facilities to provide maritime trainings required pursuant to STCW."
He said NMP continues to offer other professional development courses, such as Training Course for Instructors (IMO Model Course 6.09) and Training Course on the Assessment, Examination and Certification of Seafarers (IMO Model Course 3.12). It also offers Deck Courses, Engine Courses, Specialized Courses and Safety Courses.
There are 1.4 million Filipino seafarers, the second-biggest supplier of manpower to maritime industry worldwide next to China.
He said Japan needs 35,000 seafarers, and there is a strong preference for Filipinos, not only because of their ability to speak English, but also for their dedication to their work and adaptability to different foreign cultures.