MAKING use of their "giftedness" for a noble purpose bolstered by the school's mission, as well, Miriam College (MC) opened the Henry Sy Sr. Innovation Center (HSSIC), the Philippines's first integrated makerspace to all students for them to share knowledge and bridge public and private schools.
"Curriculum is very compartmental. You can learn the elements and principles, but that is a very limited understanding," Dr. Edizon Fermin, Basic Education Unit director of MC, said in an interview with the BusinessMirror at the opening of the school's HSSIC, which coincided with its 90th anniversary on September 7.
"There is a curriculum, and there are some aspects of this curriculum that can be done better in upgraded spaces more than the traditional science laboratories. This is where that will be done," he said, noting how much technology has changed and that Miriam College "is putting everything together."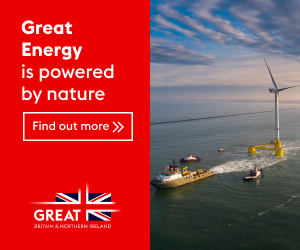 Fermin said the school has invested heavily in faculty development, sending them to train in other countries.
"This is one thing we are proud of: We can create avant-garde programs not only for the faculty, but for students, as well," he said, explaining it as "learning aided by technology."
The facility was donated by the Henry Sy Foundation, through SM Hotels and Convention Corp. President and Maryknoll/Miriam College alumni (Batch 1974) Betty Sy. It was designed by renowned architect Ed Calma. The MC-HSSIC gives students and faculty the opportunity and space to immerse themselves in 21st-century disciplines the school calls DREAM, or Design, Robotics, Engineering, Entrepreneurship, Arts and Mathematics.
Present at the launch were Betty Sy, SM Prime Vice President Hans Sy Sr.; Calma; MC Board of  Trustees Chairman Josefina Tan; administrators of MC, led by its president, Dr. Rosario O. Lapus, Maryknoll Sis. Marisa Lichauco and Helen Graham; and executives representing the school's partners, which equipped the laboratories with the latest tools in innovation and contributed to the development of its programs. They are Power Mac Center, Emerson Electric (Asia) Ltd.-ROHQ., Felta Multi-Media Inc., C&E Publishing Inc., Center for Culinary Arts Manila, British Council, BatoBalani Foundation Inc. and Bangkok University.
"It is here at the Miriam College-Henry Sy Sr. Innovation Center where we will follow a new model of teaching and learning, one that brings change and improvement to current school and classroom practices—much like what our pioneering and progressive Maryknoll nuns did when they established their first mission school in Malabon in 1926," Lapus said.
Miriam College is celebrating its 90th anniversary with the theme "Mighty@90!"
The makerspace features eight connected and creative learning spaces: Fabrication Laboratory, Instrumentation Laboratory, Engineering and Electronics Laboratory, Multimedia Laboratory, Performance Laboratory, Kitchen and Café, Playloft and Innovatrium.
Inspiration for the design was drawn from a water ripple created from a drop, "where innovative ideas are formed and would ripple outward," Calma said.
"The outer labs are incubators of ideas, and ideas are worked on as they pass through critique and exhibition and, finally, presented in the center space [Innovatrium] as final products," he said.
The makerspace is supported by an integrated program that will engage its students, especially girls, in STEAM (Science, Technology, Engineering, Arts and Math) to DREAM to prepare them for fields of the future. It provides state-of-the-art tools, so students and faculty can connect, collaborate, discover, design and create, transforming their ideas into tangible and viable products and services, and allowing them to find solutions to various problems. The STEAM program has been implemented across all units of the campus as early as 2011 under the leadership of Lapus.
The launch of the MC-HSSIC further strengthens the innovative thrust of the school as it continues to build on its mission of "forming leaders in service," and bringing its brand of education to different growth areas, starting with its fast-growing branch in the South, MC Nuvali, and soon in Porac, Pampanga.