THE feeling will be weird, according to Adamson University Head Coach Franz Pumaren, but the motivation will be as intense, as the Soaring Falcons get the chance to hand De La Salle its first loss in Season 79 University Athletic Association of the Philippines (UAAP) men's basketball action on Saturday at the Mall of Asia Arena.
The unbeaten Green Archers (4-0) test the mettle of the surprising No. 2 Falcons (3-1) at 2 p.m., while University of the East (0-4) hopes to end its skid against Ateneo de Manila (2-2) in the second game at 4 p.m.
The architect of De La Salle's five UAAP titles, Pumaren faces his alma mater for the first time and admits the experience will be weird, playing against his former school and friends.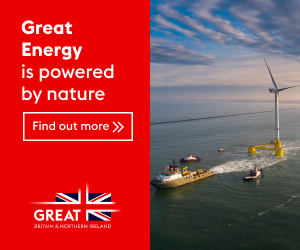 But Pumaren said the focus is how to contain the Green Archers' deep roster and keep the game close.
"They are the hands-down favorites. Looking at their lineup, it's quite deep. We have to dig deep to compete against a powerhouse team like La Salle," said Pumaren, whose team is coming off a 64-51 upset of Final Four contender National University.
"We hope to sustain the run, keep the game close and let's what will happen," Pumaren added.
Pumaren said his team has been improving each game. In their victory over the Bulldogs, their top gunners, Jerrick Ahanmisi and Robbie Manalang, were even nonfactors.
Papi Sarr and the Falcons bench, led by Kristian Bernardo, contributed big in that triumph.
De La Salle, on the other hand, is gunning for a 5-0 start and rookie Head Coach Aldin Ayo expects a rough time against Adamson University.
"Adamson is also a tough team. I've mentioned that Adamson is one of the contenders [this season] because of Coach Franz's system. They have the materials at and their foreign player [Sarr], has size," Ayo said. "We're expecting a tough game."
Sarr will be tested by De La Salle's do-it-all center Ben Mbala, who has tallied double-double games in the season. The 6-foot-6 Cameroonian is averaging 19.3 points, 17 rebounds and two rebounds per game.
The Blue Eagles and Red Warriors, meanwhile, try to bounce back from disappointing losses.
Ateneo dropped a 61-62 heartbreaker to Adamson University, while UE was stunned by University of the Philippines, 71-75, to remain winless in the season.