SAN Miguel Beer and Barangay Ginebra San Miguel seek the easier route to the next round to set up their semifinal clash as they battle separate foes at the start of the Philippine Basketball Association (PBA) Governors' Cup quarterfinals on Friday at the Smart Araneta Coliseum.
The second-seeded Beermen and third-ranked Kings are armed with a twice-to-beat advantage for finishing in the top 4 and will need just one win to advance to the best-of-five semifinal stage.
The defending champion San Miguel faces NLEX at 4:15 p.m., while Ginebra meets Alaska for the third straight time in the quarterfinals of this tournament at 7 p.m.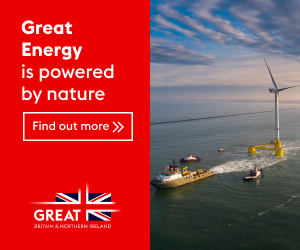 The Beermen and Kings finished with identical 8-3 win-loss records after the single-round elimination but Ginebra wound up No. 2 spot by virtue of winner-over-the-other rule. San Miguel beat Ginebra, 111-105, in double overtime.
Elijah Millsap returned to the San Miguel roster and scored 25 points in their 107-101 win over Blackwater. Millsap was the team's third reinforcement after Arizona Reid and Michael Singletary.
"We have to prepare hard against NLEX because they are a veteran team and a very good import in Henry Walker," San Miguel Head Coach Leo Austria said. "We can't afford to give them another chance so it's a must win for us."
The Road Warriors finished with a 5-6 slate and dropped to No. 7 after a promising start in the season-ending conference.
NLEX is coming off an 83-100 loss to Alaska and Head Coach Boyet Fernandez needs the locals, particularly Asi Taualva, Sean Anthony and Jonas Villanueva to provide the needed support on Walker to force another game.
Ginebra Head Coach Tim Cone, meanwhile, admitted that his former team, Alaska, is on a roll and they need to treat the game like a do-or-die match.
"Of all the teams in the lower four, Alaska is the last team we would choose to play. After a tough start, they have righted themselves nicely and playing their dynamic game again," Cone said.
"We just have to make sure we don't allow them we disrupt too much what we like to do. No doubt, we have the toughest road to the semis, but we like the challenge in front of us," he added.
The Aces enter the quarterfinal match with a four-game winning streak, the last victory against NLEX to move up in the standings with 6-5 mark.
Vic Manuel returned to the lineup after missing the elimination phase due to a calf-muscle injury he suffered in the playoffs of the Commissioner's Cup.
"It's nice to have Vic back. It was really tough last conference we lost him," Alaska Head Coach Alex Compton said.
This is the third straight time that the Aces and Kings are in the quarterfinal showdown but this time, Ginebra owns the twice-to-beat incentive.