UNIVERSITY of the Philippines (UP) finally showed end-game poise that was lacking in its first three games as the Fighting Maroons turned back the University of the East (UE) Red Warriors, 75-71, to nail their first win in Season 79 University Athletic Association of the Philippines (UAAP) men's basketball action on Wednesday at the Mall of Asia Arena.
In a battle of winless teams, UP turned to veterans Jett Manuel, Dave Moralde and Jarrell Lim in the final two minutes to pull the rug under the Red Warriors.
"We agreed to be calm, kept quiet for a while. When we quieted ourselves, we thought and told ourselves 'we can do this if we can stay composed,'" said Head Coach Bo Perasol, who nailed his first win as a UP coach.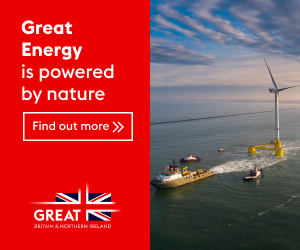 "This is proof or evidence that we can win a game against a tough team like UE if we just [transfer] on what we do on practice. There's nothing spectacular with this win," Perasol added.
Manuel and Paul Desiderio each had 17 points for the Diliman-based team while Moralde was huge off the bench with 13 points.
Lim also played clutch for UP with his three-pointer capping the Fighting Maroons' 6-0 run to turn a 63-67 deficit to a 69-67 lead with 1:54 remaining.
UE forward Nick Abanto knotted the score for the last time at 69-69 with an undergoal stab from a perfect feed from Paul Varilla, but Manuel, playing in his final year, hit a tough fade away jumper to regain the lead for UP, 71-69, with 1:26 left in the game.
The Red Warriors' Mark Olayon muffed a three-point attempt in the next play but UE got another shot for a tie or even take the lead when UP was called for a 24-second violation.
But Red Warriors guard Bonbon Batiller was unsuccessful with his drive and teammate Philip Manalang failed to collar the offensive rebound.
Manuel was sent to the 15-foot line and calmly sank the two bonus shots, 73-69, 26.9 ticks left, and Olayon again missed a three-point shot for UE in the next play with Moralde sealing the win for the Fighting Maroons with two more free throws.
"This is the hump we need to get over," said Manuel, who also grabbed four rebounds and three assists. "I'm very emotional [with this win]. We'll just enjoy this win."
Olayon led the Red Warriors with 15 points while Batiller and Abanto contributed 14 and 11 points, respectively, for UE, which dropped to 0-4.
UE had a promising start as it erected a 19-8 spread but UP countered with a 21 straight points to take a 29-19 lead. The Red Warriors ended the first half with an 18-5 exchange to grab a 37-34 lead.
It was a see-saw battle from there but the Fighting Maroons played with more discipline down the stretch to get themselves out of the cellar.
Two seasons ago, UP held a bonfire after beating Adamson University, 77-64, to end a 27-game losing streak. Perasol, who was then with the Ateneo de Manila, now understood the feeling why the school celebrated that way.
There will be no bonfire after the win on Wednesday, according to Perasol.
Image credits: Alysa Salen