ATENEO de Manila survived a late comeback by Far Eastern University (FEU) and banked on Thirdy Ravena's free throws in the closing seconds to score a 76-71 victory in Season 79 University Athletic Association of the Philippines (UAAP) men's basketball action on Wednesday at the Mall of Asia Arena.
The Blue Eagles seized control early but had to withstand the Tamaraws' run late in the game to notch its second win in three games. They bounced back from a 60-70 loss to National University over the weekend.
Ravena, who was limited to only two points in their loss to the Bulldogs, tallied a team-high 17 points in 16 minutes to lead Ateneo's balanced scoring.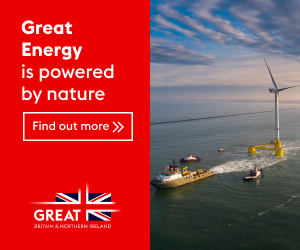 De La Salle, meanwhile, blasted away at University of Santo Tomas (UST), 100-62, to remain unbeaten in three games.
After a shaky first half, the Green Archers unleashed their vaunted trapping defense in the final 20 minutes to dominate the hapless Growling Tigers. Ben Mbala again led De La Salle with 18 points and 16 rebounds.
Seven Green Archers scored at least seven points as the Taft-based school forced UST to commit 40 turnovers that translated to 34 points.
Renz Subido hit 18 points to lead the Growling Tigers, who dropped to 1-2. Jamil Sheriff was the only other UST player to hit double figures with 11.
"Going into this game, we knew we're up against a tough team. FEU is a very good rebounding team and a very good defensive team in forcing turnovers," Blue Eagles Coach Sandy Arespacochaga said.
"We just want to make sure we won't get outrebounded. We're still outrebounded but not in that match. We played hard to get those rebounds and everybody exerted effort," he added.
Joh Wong had 13 points while rookie Jolo Mendoza contributed 10 for Ateneo, which led by as many as 23-10 early in the game.
The Blue Eagles were still comfortably ahead entering the fourth period, 58-47, when the Tamaraw rallied and threatened at 61-64 on Lino Comboy's basket, 3:31 remaining.
Matt Nieto gave Ateneo some separation with a drive, 66-61, but the Tamaraws responded with a 5-0 spurt—a three-pointer from Joseph Nunag and an undergoal stab from Richard Escoto—to tie the game at 66-all, 2:04 left in the game.
Ravena regained the lead for Ateneo with a drive and rookie Antonio Assistio completed a three-point play to give the Loyola-based team a 71-66 cushion, 55.5 ticks left.
FEU tried to get closer but Ravena was steady from the free-throw line to preserve the win and hand the Tamaraws their second loss in three matches.
"We knew FEU will really fight for every possession. We're happy that the boys withstood the rally especially towards the end," Arespacochaga.
"Everyone contributed in this win," said Ravena, who sat out last season due to academic deficiencies. "It was a total team effort."
Michael Nieto added nine points and 11 rebounds for Ateneo, which lost Aaron Black early in the game after he hurt his left foot.
Comboy hit a career-high 20 points for the Tamaraws but only four came in the second half. Skipper Reymar Jose and Prince Orizu netted double-double games but Head Coach Nash Racela failed to solicit contribution from his bench.
Jose had 16 points and 10 rebounds while Orizu had 16 points and 16 rebounds.
Axel Inigo, who had 13 points in FEU's 75-65 win over Adamson University, was held scoreless in the game, missing all of his six attempts.
FEU had a slight advantage in rebounds, 48-42, but the Ateneo bench overpowered its counterparts, 50-13, in bench points.
Image credits: Alysa Salen