THE Philippine men's team put up a gallant stand against China but still yielded a 65-75 decision to remain winless in Group E in the International Basketball Federation (Fiba) Asia Challenge on Monday in Tehran, Iran.
It was China's third straight victyory that pushed the Gilas squad to the brink of elimination after dropping to 0-3 in the group.
Six-foot-11 Jinqiu Hu led China with 21 points, Shuo Fang added 10 and Yuchen Zou finished with nine points and 13 rebounds for China, which advanced to the crossover quarterfinals.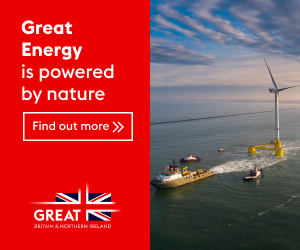 Mark Belo led the Josh Reyes-coached squad with 16 points, while Roger Pogoy and Carl Bryan Cruz netted 11 and eight points, respectively.
The Filipinos must beat Kazakhstan on Tuesday (1:30 p.m. Manila time) and Jordan on Wednesday (also 1:30 p.m. Manila time) to stay in the hunt for the fourth spot from the group in the quarterfinals.
Playing against China's second team, the Philippines managed to stay close and trailed by only seven points, 53-60, on Belo's drive with 7:33 left in the game.
But China simply had too many weapons as it unleashed a decisive 7-0 run capped by Hu's basket to stretch their lead to 67-53 with 5:39 remaining.
Gilas, composed of the country's collegiate standouts, never got closer until the final score to remain winless in the 12-nation tournament where the top five teams will earn for their respective sub-zones an extra berth in the 2017 Fiba Asia Cup (formerly Fiba Asia Championship).
The Asia Cup will determine the seedings for the new qualifying tournament for the 2019 Fiba World Cup in China where the Oceana teams will be combined with Asia in a home-and-away format.
China, as expected, dominated the boards, 47-35, but needed a strong finishing kick.
Gilas showed bright spots in the third period where it outscored China, 25-18, to slice the Chinese' 39-26 halftime lead to 51-57 entering the fourth period. The game was marred with a lot of physical plays but the young Gilas squad did not wilt to the challenge.
Reyes failed to utilize guard CJ Perez in the match due to a back injury. Perez had a bad fall in their 76-87 loss to Chinese Taipei on Sunday. The Filipinos also lost to India, 83-91, in their first game in the tournament.
China, although not represented by its Team A here, earlier beat Jordan, 94-76, and Kazakhstan, 106-85, in Group A. Jordan notched its second win after blasting India, 121-65, to improve to 2-1 in Group E. India fell to 1-2.