By Reni Salvador
LIVING in the big city can be very exhausting, even for career-driven urbanites used to the daily grind in the metro. When the stress starts to become too much, it might be time to take a relaxing break.
What better place to escape to than a luxury mountain resort with picturesque views and state-of-the-art leisure amenities?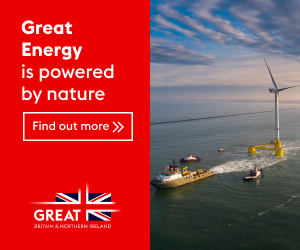 One such place is Tagaytay Highlands, a premier leisure destination that is just a 45-minute drive from Makati City's Central Business District. Nestled in the heart of Tagaytay, it's where you can get a huge dose of nature; breathe in the clean, nippy air; and reclaim some tranquility, after putting up with the sardine-like density of the big city and the resultant air and noise pollution.
Still, while staying at the Highlands will give you all the time you need to marvel at the stunning vistas of the Taal Lake and Volcano, the mystic Mount Makiling, Canlubang Valley and Laguna de Bay, lovers of the active lifestyle will find that a variety of amenities for fun and sports await them, too.
Members and guests at Tagaytay Highlands can tee off on the manicured greens of the 18-hole championship golf courses. Swiss-engineered cable cars or a 48-seater Swiss Funicular system (the first and only of its kind in the country) can take them there.
Guests can also try out Tagaytay Highlands's new recreational activities at the Sports Center—the Oxford Maze, where they are challenged to navigate themselves out of a maze on a hoverboard, and the Sporting Arrow, where archery enthusiasts can test their skills.
Other amenities at the Sports Center or The Country Club include a fully equipped gym; swimming pools; badminton, tennis, basketball and squash courts; a bowling center; a horseback riding trail; trekking, ATV and bird-watching trails; and camping grounds.
For a rustic, mountain-lodge vibe, build your vacation home at the 27-hectare Aspenhills, a modern residential village inspired by images of winter holidays in Aspen, Colorado. Houses at Aspenhills exude a homey, mountain-living charm, designed with wood and touches of glass and stone. Residents at this hilltop haven enjoy scenic vistas of Laguna, Batangas, Canlubang Valley and Laguna de Bay.
At Aspenhills, families can enjoy afternoon snacks, while enjoying the Araucaria pine tree-filled landscape at the Sunshine Picnic Grove, have fun at the Little Ranch Playground, or hold memorable celebrations with friends and family at the Village Hall.
A contemporary Asian-themed community bearing mystical nature themes, Sycamore Heights features homes with open-space planning and minimalist designs, using earthly tones, like beige, brown and white, and simple and clean lines. Homeowners at Sycamore Heights enjoy astonishing views of the Taal Lake and Volcano, the mountain ridges and the Midlands Fairways. Ideal for recreation and relaxation, this 39.5-hectare community takes pride in its Central Park, which offers an exclusive pool, a children's playground, a great lawn for sports matches, a pavilion, a jogging path, a bird-watch park, and lounge and rock gardens.
Finally, there's Woodridge Place, a nine-building condominium development at 1,715 feet above sea level. Inspired by the architectural design of ski lodges and mountain resorts in Colorado, the two new buildings at this condominium development—Mahogany and Linden—have 11 residential floors with units varying from one-bedroom to four-bedroom, all provided with huge picture windows that allow homeowners to take in the splendor of nature.
The Woodridge Place's Mahogany and Linden both feature a viewing deck or podium activity area, where families and friends can have fun soirees. Residents can also use its two parks for leisurely strolls.
At the Aspenhills, Sycamore Heights and the Woodridge Place, 24-hour security, an emergency power-supply system and adequate water supply are guaranteed. All residential communities at The Highlands are, likewise, designed to ensure safety, security and convenience for homeowners.
As the homeowners attest, investing in a prime property at any of the Tagaytay Highlands's luxury communities gives you the best of two worlds—a wonderful weekend haven and a home in an exclusive mountain enclave.
Nestled along the highest elevations of Tagaytay is a premier leisure destination that speaks of exclusivity and luxury. Where stunning nature views and a breezy, cool climate come together to redefine relaxation. Where golf and country clubs, a selection of restaurants, world-class amenities and a variety of premium residential communities reshape your idea of a weekend getaway.