THE country's premier science institution, the Department of Science and Technology (DOST), will hold its annual National Science and Technology Week from July 25 to 29, with the theme "Juan Science, One Nation."
From exhibits to open-house laboratories, the Science and Technology Week will not just highlight locally developed technologies and breakthroughs, but also encourage and give awareness to the public that science is, indeed, of national importance.
"Every year, since 1990, we have been holding what we then call the science and technology fair," new Secretary Secretary Fortunato T. de la Peña said. He has served as DOST undersecretary from 2001 to 2014.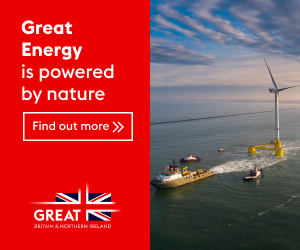 In a news conference held in Quezon City, de la Peña recalled that it was the former Secretary Ceferino L. Follosco who initiated the activity in 1990 through a science fair held at the Philippine Trade Training Center.
"In 1993 a proclamation was made, Presidential Decree 169, that we will celebrate National Science and Technology Week every year during the third week of July," de la Peña said. According to DOST Science and Technology Information Institute (STII) Director Richard Burgos, Presidential Decree 160, Series of 1993, mandates that "the country should be celebrating science and technology over a period of one week."
Burgos emphasized that one week is not enough, "because science is not a day-to-day thing and, with science and technology, we can hope to be on the bandwagon to development and success."
The weeklong event is a simultaneous chain of activities across the country. "We have 20 sites [all over the country] for our event this year," Undersecretary for Scientific and Technological Services Rowena Guevara said.
Guevara said during the same news conference that besides the fora, "all of our laboratories, facilities and all of DOST agencies in Bicutan will have an open house."
Guevara also said cutting of ribbons will be done altogether in 20 different locations nationwide. "We will use the technology to open the event simultaneously by Secretary de la Peña in the venues of our event, which are in Bicutan, Manila, Quezon City and Los Baños, and the 16 different regions in the country." In Manila the science community will have exhibits and fora at the SM Mall of Asia Atrium.
"They will have an exhibit at the SM MOA Atrium not just only about health but S&T interventions," Guevara said. There will be fora on natural products, nutrition survey, cancer biobank and nutrigenomics, to name a few.