If you think in terms of a year, plant a seed; if in terms of 10 years, plant trees; if in terms of 100 years, teach the people.—Confucius
This year the UP Virata School of Business (VSB), formerly the UP College of Business Administration, is celebrating 100 years of delivering business education to the public.  In 1916 the first UP business program was offered with a two-year course leading to the degree of Bachelor of Science in Commerce (BSC) after preparatory courses at the Junior College of Liberal Arts. The BSC program was placed under the Department of Economics in the College of Liberal Arts on the old UP campus on Padre Faura, Manila.
In 1929 the School of Business Administration was established, and the BSC degree program was renamed to Bachelor of Science in Business Administration. The school's first dean was Conrado Benitez and it was under his watch that the first graduate degree, Master of Industrial Management, was offered in 1928. The leadership of this academic unit had changed 12 times in the last 100 years, with Dean Ben Paul B. Gutierrez serving as the centennial dean.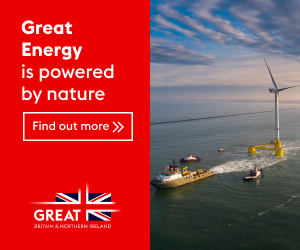 From a two-year Bachelor of Science degree at its foundation, the VSB now has two undergraduate degree courses (Bachelor of Science in Business Administration [BSBA] and Bachelor of Science in Business  Administration and  Accountancy [BSBAA]), two masters degree programs (Master in Business Administration and Master of Science in Finance), and one postgraduate degree program (PhD). To support the degree programs are dedicated faculty of 16 in Business Administration, and 27 in Accountancy and Finance. There are six professor emeriti (to include past UP President Emerlinda Roman and two former deans, Rafael Rodriguez and Erlinda Echanis). The school's faculty includes 16 PhD holders and 21 master's degree holders, or 86 percent with graduate degrees.
Through the collaborative efforts of the past and present deans and its alumni, VSB has raised funds to set up 37 centennial professorial chairs, 66 professorial chairs and 26 scholarships. It hosts an annual homecoming event for its alumni at its building on the Diliman campus.
VSB, through the researches of its faculty, has produced a number of papers presented here and abroad. It also publishes annually The Philippine Management Review, a peer-reviewed academic journal serving as a forum for applied research on Philippine finance and management issues. It has an international editorial advisory board and reviewers.
The school has entered into partnerships with the business organizations and entities to enhance its delivery of business education. Books and publications feature collaborative work and undertakings, yielding a good blend of academic and business dimensions. Students and faculty participate in international and domestic competitions, where the students, the faculty and the VSB have been accorded awards and honor.
Admission to the University of the Philippines is a very competitive exercise in a iskolar ng bayan's life. Getting into the Virata School of Business is an even tougher hurdle. For incoming school year 2016-2017, 5,006 took the UP entrance examinations and only 1,558 were admitted. A total 929 applied for admission to the VSB, but only 196 got in. The absence of public high-school graduates this year due to implementation of K + 12 Program of the Department of Education reduced the number of UPCAT takers in August 2015. In August 2014 about 85,000 took the UPCAT, 12,288 applied to VSB and only 199 were admitted.
In the last three years, VSB graduated a remarkable number of students with honors as follows:
No. of graduates
Year       No. of graduates    with honors
2015-16         206                163
2014-15         226                150
2013-14         245                153
In the last three commencement exercises, six graduated summa cum laude with a degree of BSBAA, an unprecedented three successive years' performance of two summa cum laudes per year.
VSB's graduates have performed well in the licensure examinations for certified public accountants, with 99.22 percent passing  rate (255 passers of 257 takers) in the last three years and eight of them placers in the top 10.
To past and present faculty  members, administrators and support staff of the VSB, the men and women who sat at the Padre Faura and Diliman classrooms of VSB can only be proud and thankful to have been part of a 100-year journey in education.
More power to the UP Virata School of Business!
 ****
Dr. Conchita L. Manabat is the president of the Development Center for Finance and a trustee of the Finex Development and Research Foundation. A past chairman of the International Association of Financial Executives Institutes, she now serves as the chairman of the Advisory Council of the said organization. She can be reached at clm@clmanabat.com.