MARESTELLA TORRES SUNANG stared to the high heavens, made one deep breath before taking the runway like she was Superwoman. And did she soar.
The 35-year-old Sunang, already looking toward the twilight of an illustrious athletic career, was on her sixth and final jump—she fouled the fourth and fifth—and with so much to gain, leapt to 6.72 meters in the women's long jump finals of the Kazahkstan Open in Astana on Monday.
Magic numbers—6.72—more than enough for her to surpass the 6.70 meters standard for the Rio de Janeiro Olympics that start in less than a month.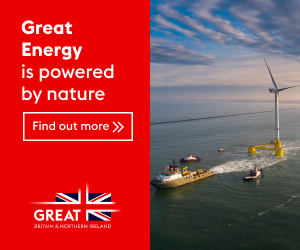 "I really prayed on my last attempt and I left everything to the Lord. I poured everything I've got. After my jump, I saw the scoreboard 6.72m, I cried," Torres-Sunang told BusinessMirror on Tuesday. "It was very dramatic. I am so happy with what I did."
According to Philippine Amateur Track and Field Association (Patafa) President Philip Ella Juico, only a certification from the International Association of Athletics Federations is left before Torres could book a ticket to Rio.
It was windy at the Astana venue and heavy rains before the long jump finals made everything else soggy. But not Sunang's determination.
Juico also confirmed that the strong wind was hardly a factor against Sunang's qualification for Rio.
"The wind was recorded at +0.8, well below the legal limit of 2.0 meters per second," Juico told BusinessMirror. "It's a legal jump and she has surpassed the Rio mark."
With Sunang's impending entry, Patafa would be having the most number of entries among national sports associations which have qualified athletes to Rio. Eric Shauwn Cray is entered in the men's 400 meters hurdles while Mary Joy Tabal is competing in women's marathon.
Ernest John Obiena, meanwhile, still has a strong chance of qualifying for the men's pole vault event and he has until July 11 to do so. He is currently competing in Europe.
The other Filipino Rio qualifiers are Roger Ladon and Charly Suarez in boxing, Ian Lariba in table tennis, Kirstie Alora in taekwondo and Nestor Colonia and Hidilyn Diaz in weightlifting.
The 2009 Asian Championships long jump champion has already captured three gold medals in her bid for a berth to Rio. She won the T. Kolpakova tournament in Kyrgyzstan (6.47m) and Kosanov Memorial in Kazahkstan (6.52m).
Sunang's performance in Astana also allowed her to surpass her personal best of 6.71m she booked in the 2011 Palembang Southeast Asian Games.
Now ranked 28th in the world, she vowed to do better in the Rio Games which begin on August 5.
"My goal is to qualify for the finals in Rio and I have a month to work on that," she said.