Maximizing the use of real-time, accurate and actionable weather information has long been recognized as a "crucial" component in battling the effects of climate change, particularly in the agricultural sector.
Using technologies that generate this kind of information is seen to guide farmers in their farming practices, such as pesticide and fertilizer application, to improve their productivity and income.
In recent years, both the government and the private sector have rolled out initiatives to promote the use of weather information in farming.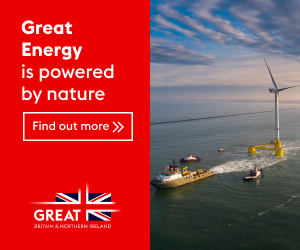 Among them is Calata Corp.—one of the biggest agricultural conglomerates in the country—which aims to employ the use of weather information on a nationwide scale.
Weather stations
Through its partnership with Australian technological firm Pessl Instruments GmbH, Calata Corp. is planning to put up 5,000 modern weather stations all over the country to provide a weather- forecasting service to farmers nationwide.
"We want to target the whole country. So in the long term, we have to put up around 5,000 of these stations so we can cover the whole farming community," said Joseph H. Calata, CEO of Calata Corp.
We want every farmer in the Philippines to have access to detailed, accurate data that they can use so that they can have savings on the use of fertilizer and pesticides," Calata added.
Vishnu Nair, regional sales director for Asia Pacific of Pessl Instruments, said the company's iMetos 3.3 weather stations are "completely autonomous and environmental monitoring devices."
"It runs on solar [power] and sends data wirelessly to a central server and that information in available to whoever needs it," Nair said.
The system can give farmers accurate, hourly weather updates, as well as monitor pests in specific areas. With information gathered from the system, farmers can be guided when to apply inputs, such as pesticides and fertilizers. Early warning on pests will also keep crops safe.
Pessl Instruments Founder and CEO Gottfried J. Pessl said the company's weather stations have already been "proven effective," with more than 30,000 systems running worldwide.
About 50 large-scale banana plantations in the Davao region are also making use of the system, he said. "They are operating it and they see the value in it."
Nair said a pilot stage for the project will be implemented in the next few months. For this stage, a few iMetos weather stations will be installed in close proximity to Calata's own agri retail outlets, where farmers can register for the forecasting service.
"[We will send] SMS [short message service] notifications on the hourly assessment of the weather on a daily basis," Nair said.
Weather forecasts on the next seven days will also be provided.
According to Pessl, the weather stations will be installed near the fields, as compared to government stations, which can be found in small airports or in cities.
He said this makes the weather information more accurate and location-specific.
To further improve the potential of this joint venture and facilitate the distribution of weather data through SMS, Calata Corp. and Pessl Instruments are looking into partnering with a local telecommunications company.
"We are already in conversations with a telco company and we are quite confident in the next few months we will be able to announce a stronger partnership," Nair said.
He added that the pilot stage of the partnership will require an investment of €200,000 to €300,000, while the full implementation would entail millions of euros. Each unit of the iMetos weather station costs around €2,500 to €3,000.
Calata Corp., through Pessl Instruments, is also planning to introduce other farming technologies, such as automatic insect traps, high-resolution field cameras, soil-moisture monitoring devices and irrigation-automation controllers, among others.