THE Philippines consumes a lot of fossil-fuels every year. According to World Bank data, the country's fossil-fuel energy consumption is more than 60 percent in 2013. This means that a lot of energy consumed comes from coal, oil, petroleum and natural gas.
With this situation, Greenpeace Philippines launched the digital campaign Solar Rooftop Challenge, where a series of videos will be released to bust myths on renewable energy (RE).
"We will bust myths" through social-media platforms, said Amalie Conchelle Hamoy-Obusan, country director of Greenpeace Philippines. An RE exhibit will be held all over the country to showcase the communities that have become RE users. It will also feature photographs of people, churches, schools and even testimonials of homeowners who have switched to solar power.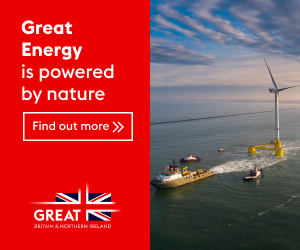 Small chunks give bigger impacts
Republic Act 9513, or the Renewable Energy Act, was passed in 2008 to accelerate the development of RE sources and to encourage the increase in the use of these resources. Yet, most Filipinos have little knowledge about RE sources. Unlike other RE sources, solar power has given more flexibility to people.
"It is sold in small chunks… [which] can provide you enough electricity to start with, and something that ordinary people can participate in," said Obet Verzola, author of the book Crossing Over: the Energy
Transition to Renewable Energy and executive director of Center for Renewable Electricity Strategies.
The solar irradiance of the Philippines is far better than the world's top solar-power producer, Germany, Obusan said. "We generate more solar power for every square meter, and that gives us that advantage," she said.
Solar power from rooftops can be scaled according to one's needs and affordability. "A lot of homeowners start really small and install one to two [solar] panels, simply to power the lights at home," Obusan told the BusinessMirror.
With that, homeowners could save and use the savings to invest in additional solar panels so that more appliances can be powered by solar energy.
Obusan also highlighted the many financing options available in the market, but which most Filipinos are not aware of.
"People are still not really aware of the options they have in producing [solar] power," Obusan said. "The aim really is to bring to the people the practicality, affordability and accessibility of solar power," she added. The people have to be informed "to hopefully make the choice of producing their own solar power,"she said.
Financing solar power
Prices of technologies often are very expensive at the start but, in the long run, they eventually become cheaper and affordable, including solar-energy utilities.
"Back when the cell phone was introduced, it was very expensive. But years later, advancement in technologies made it cheaper and affordable to people," said Verzola.
Verzola added that at the price of at least P900, a Filipino can buy a small solar panel that can charge a cell phone. For the household, one could provide power to six LED lights from a 100-watt solar panel, which would cost about P5,000, according to Obusan.
"Although P5,000 might look expensive, it will allow you to reduce consumption [from the main grid], and provide savings that can increase your investment on renewable or solar-power utilities," Obusan said. Verzola agreed: "Prices of solar panels and batteries are definitely seen to go down, and would be the future of the industry."
Besides these, Greenpeace said households would benefit more if they use solar-panel system.
"Actually, installing your own [solar-power] system makes you aware of your own usage," Obusan said. "Therefore, you become much more earnest in how you consume energy, as well."
Image credits: Stephanie Tumampos