By Danielle Gabriel
THE Philippine government should look into more unconventional structures and events for fostering literacy and fuel new ideas and network in creative professions.
During the launch of the Anthology: Stories About Architecture, the three-day architecture festival organized by WTA Architecture and Design Studio and Instituto Cervantes, architect William Ti Jr. said there is a need to promote awareness about architecture in the country and the growing demand for opportunities for local architects.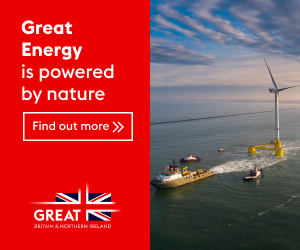 "We have this festival as a concentration of architecture ideas and creativity, and it allows us to see the fun side of architecture.We have such a big population of architects and the hope is that this sort of crucible of ideas will generate more ideas," Ti said.
He added: "We have goals to promote public awareness about architecture and its role in society, and to allow architects to share ideas with each other, to develop our practice further and go beyond the 21st century. We also want architects to come together and think about their bigger role in nation-building and pushing the Philippines to be bigger and better."
For his part, Instituto Cervantes Director Carlos Madrid lauded the efforts of WTA in promoting architecture.
"Architecture is a cultural industry that is very strong in Spain, and we want to provide all the support in behalf of Instituto and the Embassy of Spain. It is very exciting to see this initiative. It takes architecture to the streets and makes it accessible to everyone," Madrid said.
In a separate interview, Ti said more festivals discussing architecture and not just giving awards should be done with support from the government. He said compared to other countries, the Philippines is not maximizing its pool of the best architects, engineers and urban planners to assist in infrastructure developments.
Anthology was held at Plaza Roma in Intramuros. The festival featured workshops and talks from the county's leading architects and architecture college deans, as well as sketch contests and exhibits.
Prior to the open festival, WTA, along with Instituto Cervantes, launched the Books Stop pop-up library, which is a small architecture creation allowing people to swap their books for new ones in April. The library had its first stop in Ayala Triangle Gardens and is currently in Intramuros until July 9.
According to Ti, the library is an urban initiative started in a bid to engage more reading activity among the youth.
"We have libraries everywhere, and nobody really goes. And now we have this tiny library. All of this came about because the question is always: Is the library still relevant? For us, maybe it is the structure of the library that needs to be changed from an institutional behemoth to a network of bite-sized spaces," Ti said, while adding the concept can connect to society, reach out and engage the community.
Ti said they are planning to move the library to nearby provinces, as well, in order to track the demand for books in different cities and areas across the country.