ALVEO Land Inc. has launched The Gentry and once again will provide a noblesse touch and experience in residential living in the Makati Central Business District—highlighting a new multi-use development in the country.
Through its masterful design, Alveo Land will harmoniously integrate a residential tower and a premium-grade office building on top of a prominent retail podium comprised of upscale commercial concepts.
Located within the Makati Central Business District (CBD) and a few steps from the Ayala Triangle Gardens, Alveo Chief Operating Officer Jennylle S. Tupaz said that The Gentry enables its residents an excellent access to all the major business and social conveniences within the city—fitting its distinctive address.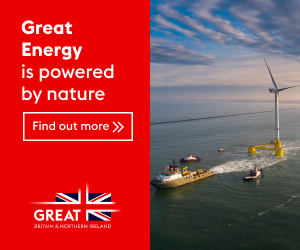 "The Gentry will enable you to own a piece of the Makati CBD.  A prime location boasting of a strong multi-use concept makes it a rare and exciting opportunity for our clients," Tupaz said.
"Further to its coveted location, The Gentry shall also be a destination of its own, as it is envisioned to be Makati CBD's prestigious business and social hub. The integration of the different components shall promote a unique lifestyle, making it a new convergence point, which will gentrify the neighboring streets in Salcedo," Tupaz added.
Located along Valero Street, The Gentry is very accessible to Ayala Avenue and Salcedo Village, and gives very convenient access to Makati CBD's retail and shopping destinations, recreation and leisure spots, churches, hospitals and schools, as well as emblem to an affluent address.
The 43-story Gentry Residences is comprised of 391 residential units with a mix of studio units at 30 square meter; one-bedroom units at 54 to 65 sq m; two-bedroom units at 95 sq m; and three-bedroom units at 124 to 145 sq m.
The amenity level will be on the ninth floor and will feature a 20-meter lap pool and kiddie pool; kid's play area and flexible function rooms with outdoor spillover area. Parking floors for the residential tower will be located at the podium level. Units in The Gentry Residences will be offered for an average of P170, 000 per sq m.
Designed by United Kingdom-based Benoy, an internationally acclaimed architectural and design firm,  Tupaz said The Gentry will have three different components—an upscale residential tower with 40-percent glass ratio, a premium-grade, as well as Leadership in Energy and Engineering Design (LEED)-certified office tower, and an extensive mix of upscale commercial concepts.
Benoy is globally known for its global retail architecture projects, such as the Westfield London in the UK, Elements of Hong Kong and ION of Singapore.
Architectural design will be provided by Aidea Philippines Inc. The 170-strong firm has done over 500 projects in 90 cities across 50 countries. Some of its notable projects are Two Serendra, Park Terraces, The Columns Ayala Avenue, Senta and the Bonifacio High Street Central.
Furthermore, The Gentry will have two ventilation notches for residential corridors to maximize natural lighting and cross ventilation of fresh air, LED lighting in common areas and bathrooms, dual-flush toilets and low-flow valves.
Each component shall have seamless access to the rest of the district, while ensuring security between the private and public spaces, according to Tupaz.
"The three levels of upscale retail shops shall house handpicked merchants to serve the round-the-clock needs of the residents, the office-goers and the neighboring Salcedo residents. In the future, we shall launch another tower which shall be integrated to the whole development," Tupaz explained.
The Gentry Residences shall be the first component to be slated for launch by June 2016.
Alveo Land, according to Tupaz, is bullish that The Gentry will get a very positive response from the market due to its prime location and strong multi-use concept. Alveo already has some 15 towers, a mix of residential and office developments, in Makati City alone. Furthermore, Alveo is a major player in Makati's development through the successful launch of 6,145 units in 15 towers worth of P27.1 billion over 13 years. The Gentry Residences and retail component will be turned over by 2022.