IT'S a little funny to think that we walk among quirky and interesting pieces of artwork every single day.
I am not talking about paintings, statues, or even the politically charged graffiti on random walls, but rather the glass and concrete structures in which we spend a huge chunk of our time. From modest boutique-style buildings to massive skyscrapers, the structures that make up our built environment are in a different category all together.
I had a recent chat with Arch. William Ti, the principal architect of WTA Architecture and Design Studio, and he recently told me that "architecture is the mother of all arts." "Back then, the public would look toward the intricacies of cathedrals to draw inspiration for their own art pieces. They were by inspired by the man-made structures that surrounded them," he elaborated, as I gave him a questioning glance.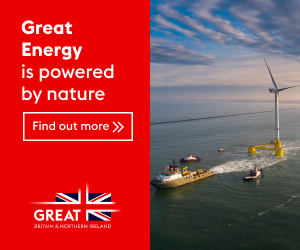 It was such a revelatory thought that I could not help but agree with it. As an avid supporter of artists and their respective crafts, I was struck by how simple yet impactful his statement was—so much so, that I volunteered my time to be take part on the three-day architecture festival he's been spearheading, which I'll discuss in detail a bit that later.
Socially relevant architecture
As Ti has mentioned, architecture is an art form that easily integrates itself into every aspect of our lives. Hence, it makes sense that architects (and their brilliant ideas) play a significant role in building a nation of inspired and empowered citizens. Take a look, for example, at the magnificent century-old churches of Bohol, which are still being rebuilt following the earthquake that struck the province a few years ago. These and other valuable architectural contributions to society greatly impact how we, Filipinos, and even those from other countries view our ideals and our values as a nation.
A great example of the architect's noble role in nation-building is The Book Stop. A project headed by the WTA Architecture and Design Studio, the Book Stop champions the concept of a pop-up library and encourages the public to bring a book to leave on designated space and, in return, get to enjoy the company of another one that they could take home.
The first installation of this fun concept was launched in partnership with Instituto Cervantes de Manila. The two organizations then decided that the Book Stop would be a great way to celebrate and promote Dia del Libro, Unesco's worldwide initiative to engage people in discovering the pleasure of reading. The Ayala Triangle Gardens hosted the unique traveling library in April to the delight of lots of book lovers all over the Metro. The program's success led to the project moving from one city to the next, with the most recent Book Stop "setting shop" at Plaza de Roma in Intramuros.
"It [The Book Stop project] is a way of bringing people together," Ti explained. "Also, we've found out that The Book Stop has been helping kids get off the streets, even for just a little while."
These little moments show how architects and their creations help develop a positive culture for the community. Moreover, I am happy to say that these talented gentlemen are not the only ones doing their part in making this country change for the better. A lot of other architectural firms, and even independent architects, are starting and helping in design projects that put the Philippines first.
Earlier this year, I featured the story behind the METamorphosis—the nonprofit organization behind the ongoing restoration and renovation of the Manila Metropolitan Theater. The group's dedication to the resurrection of this venerable piece of Manila history not only astounds me but, more so, makes me so proud to be a Filipino.
Anthology: Stories about architecture
Now, let's go back to that three-day architecture festival I was talking about earlier.
Ti has called upon his friends, his colleagues and other thought leaders in the industry to showcase the beauty of architecture in the Philippines. "Anthology," as the event is lovingly called, will be featuring a number of the country's seasoned and up-and-coming architects in a series of activities throughout the three-day festivity in the historic and enchantingly charming hub that is Intramuros in Manila.
Anthology will be presenting its lineup of architects and industry leaders in fun and quirky activities. From architecture sketch and visualization workshops with Arch. Fernando Cunanan and Arch. Miguel Lim, respectively, to history-centric activities that will take the participants around Intramuros via an architect's perspective, these are just some of the exciting activities lined up during the entire festival, which will run from June 17 to 19.
So, if you're looking for a different kind of weekend activity, I suggest you join Anthology and rediscover the beauty of our built surroundings. Drop by www.wtadesignstudio.com to learn more about the other fun activities that will surely satisfy every inch of your artistic cravings.
Image credits: Instituto Cervantes Facebook Page, Pamana.ph