The incoming chief of the Department of Agriculture (DA) will not abandon the Aquino administration's bid to become self-sufficient in rice and is even considering the expansion of palay-production areas to wipe out imports.
Incoming Agriculture Secretary Emmanuel F. Piñol announced on Wednesday that he is targeting to expand rice-production areas in the country by 1 million hectares to achieve rice self-sufficiency.
"[During my Byaheng Bukid initiative] I saw a lot of places with unused lands that could have been utilized for palay production. There are also a lot of wide [rice-production] areas producing only once a year and the main problem is irrigation," Piñol said.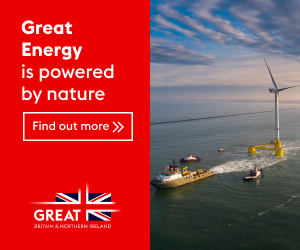 He added that he has already asked regional directors of the DA to provide a list of irrigated and rain-fed areas, as well as the potential production areas in each region.
According to the incoming DA chief, the additional 1 million hectares of rice-producing areas will be able to plug the chronic shortfall in the country's palay output.
"The shortfall that we have right now is 1.8 million metric tons [MMT]. If we expand our rice areas by another 1 million, with an average yield of 4 MT per production [8 MT per year], that's 8 MMT of palay," Piñol said.
At a 60-percent milling recovery rate, he said harvest from these additional areas could yield 4.8 MMT of rice a year.
"This is already over and beyond the shortfall of the country," he said.
Beefing up the country's output by nearly 5 MMT will allow the Philippines to export rice to other countries such as Africa, Piñol said.
The pace of expansion of rice-producing areas, he said, will largely depend on the cooperation of local government units.
The incoming DA chief also said the government will be partial to small-scale irrigation systems for rice production.
Instead of constructing "megadams," which cost billions of pesos and take years to complete, the DA will prioritize the provision of smaller irrigation projects.
"We should focus on smaller irrigation projects, which will be made operational in six months to one year. We should also learn from the Vietnam-Cambodia-Thailand experience, where they use water pumps to irrigate 3 to 5 hectares of land and improve the production of upland, rain-fed areas," Piñol said.
The incoming DA chief's pronouncement is contrary to the statement of incoming Economic Planning Secretary Ernesto M. Pernia that the Philippines would be better off importing rice from Southeast Asian countries than implementing an "expensive" rice self-sufficiency program.
Pernia also told the BusinessMirror that the Aquino administration's rice self-sufficiency program was a "wrong policy."
Meanwhile, Piñol said he has already asked incoming Finance Secretary Carlos G. Dominguez III and Budget Secretary Benjamin E.  Diokno for an additional P30-billion budget to rehabilitate areas ravaged by El Niño.
"I'm proposing a P30-billion additional funding for the rehabilitation of the farming and fisheries sector so that they will be able to recover right away," he said.
He said this supplemental project will be used to provide assistance to farmers and fishermen. Piñol said the DA will provide seed and farm inputs to El Niño-affected farmers.