The country's coconut oil (CNO) exports declined by 0.5 percent to 54,500 metric tons (MT) in April, from 54,776 MT recorded a year ago, according to preliminary data from the United Coconut Associations of the Philippines (Ucap).
"[Coconut production] is only starting to recover from the effects of El Niño. If you compare this to the normal average, which is 80,000 MT, this is still relatively lower," Ucap Executive Director Yvonne T.V. Agustin said in a phone interview.
Shipments of CNO in April, however, were 5.2 percent higher than the first quarter monthly average of 51,827 MT.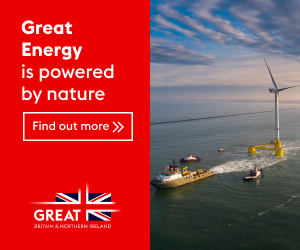 Ucap data showed that European countries were the major buyers of local CNO during the period. The US accounted for 29.2 percent of shipments, while the remaining volume went to Japan.
Data from the industry group also showed that outward shipments, of all coconut products in April rose by 3.8 percent to 100,984 MT in copra terms, compared to 97,274 MT recorded in the same period last year.
On a monthly basis, coconut exports went up by 26.1 percent, from 80.091 MT posted in February. Compared to the first quarter monthly average of 93,921 MT, the volume is higher by 7.5 percent.
Copra-meal shipments in April dropped by 42.7 percent to 20,380 MT, from 35,571 MT posted last year. South Korea bought the bulk, or 60.4 percent of the volume, while the rest was shipped to Vietnam.
Outward shipments of oleochemicals also fell by 32.2 percent to 3,058 MT, from 4,509 MT in April 2015.
Meanwhile, exports of desiccated coconut almost doubled to 7,385 MT, from last year's record of 3,734 MT.
"There was no reported shipment of copra as of this report as against 48 MT shipped out last year," the Ucap said.
Total coconut exports in January to April reached 382,746 MT in copra terms, nearly 40 percent lower than last year's 635,354 MT.
In the first four months of the year, CNO exports declined by 31.83 percent to 209,982 MT, from 308,050 MT in January to April 2015. Coconut oil is the country's top farm export.
During the period, outward shipments of copra meal went down by 29.75 percent to 91,749 MT, from 130,603 MT, while desiccated coconut exports rose by 7.27 percent to 24,488 MT.