Sen. Loren B. Legarda called on the International Rice Research Institute (Irri) to forge partnerships with the government to build and replicate climate-smart villages in the Philippines.
Legarda, who chairs the Senate Committees on Finance, Climate Change and Cultural Communities, said there is a need to create resilient communities, build rice-seed nurseries and improve the capacity of farmers to cope with the effects of climate change.
The lawmaker made the pronouncement following the unrest among farmers in drought-stricken areas in North Cotabato more than a month ago.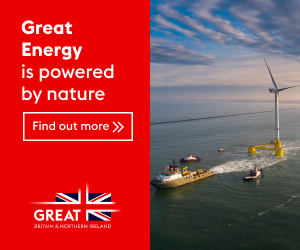 "I want to have, if not the whole country, some prototypes of climate-smart villages, replicating what you've done in Cambodia, Laos, Vietnam and other countries," Legarda told Irri.
According to Irri, a climate-smart village is a community-based approach to minimize the impact of climate change through interventions that fit the local context and engagement with stakeholders.
Irri said the vision for creating such communities is to mainstream climate-smart interventions into village-development plans with the use of local knowledge through local institutions. Its goal is to address three challenges in agriculture, namely, improving food production, adapting to climate change and contributing to mitigating greenhouse-gas emissions.
"Why not implement this in the Philippines? We'll find the funding," Legarda told Irri officials.
"Let's go local, I mean grassroots. Not just regional, but let's get down to the barangay level. Let's do it together with the Department of Agriculture (DA) and the local governments where we should best implement these climate-smart measures," she added.
Legarda discussed the climate-smart village concept with Dr. Jackie Hughes, Irri deputy director general for research; Dr. Bruce Tolentino, deputy director general for communication and partnerships; Dr. Reiner Wassmann, Irri's climate-change expert; and Drs. Casiana Vera Cruz and Digna Manzanilla, leaders of the Heirloom Rice Project.
Considering that El Niño and La Niña are "nothing new," the senator also said the government should have been using the technologies developed by Irri, such as drought- and flood-tolerant rice varieties, water-saving technologies and climate-smart mobile applications.
Moreover, Legarda asked for the assistance of Irri in crafting a water-use efficiency bill.
"In fact, my dream is to have all the water agencies, which are all over in different agencies, under one agency. If we can have a water-efficiency bill, which is so important, Irri could help me draft that," Legarda said.
Tolentino assured the senator IRRI will come up with a proposal that will integrate all possible areas of collaboration between the research institute and government agencies.
"Irri's technologies are there for the taking, since we are an international organization with a purely public purpose," he said.
"We have some activities going on right now that relate to water-saving work with the DA under the country's Food Staples Sufficiency Program. But it's really, really small and we need to expand it," Tolentino added.
Legarda also commended Irri's partnership with the DA in identifying, preserving and propagating traditional rice varieties in the Philippines, particularly in the Cordillera region, under the Heirloom Rice Project.