VISTA Land and Lifescapes Inc. has already reached its target of P1 billion in leasing income after the acquisition of Starmalls Inc., an operator of community shopping malls mostly located in the outskirts of Metro Manila, last year.
With the consolidation of Starmalls in Vista Land, the company expects a leasing income of close to P1 billion per quarter, or some P4 billion a year.
At that rate, its rental income would increase year-on-year by 78 percent from last year's P2.24 billion.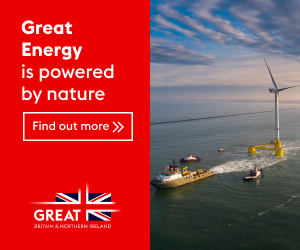 During the first quarter of the year, it already has a recurring income of P944 million, or close to double of last year's P498 million.
"We have four to five more malls in the pipeline that will open this year. And many of its revenues will come on stream towards the end of the year," said Brian Edang, the company's investor relations officer.
The company's income is coming mostly from real-estate sales, but it wants to increase its recurring income stream, or cash coming from leasing of its properties from office and shopping mall space, as it tries to become a whole real-estate company, rather than just a seller of houses-and-lot for all classes.
For the period, the company added some 221,748 square meters of additional spaces for lease, such as malls and retail and office areas for the business process-outsourcing (BPO) firms. It now has a total of 852,821 square meters of gross floor area in leasing space, or close to its target of 1 million square meters.
It completed four malls located in Taguig, San Jose del Monte in Bulacan, Santa Rosa in Laguna and Balanga in Bataan and one BPO commercial center in Las Piñas.
Most of these are already 60 percent leased out.
The recurring income as a percentage of the company's earnings before interest, depreciation and amortization (Ebitda) was at 23 percent and Manuel Paolo Villar, Vista Land's president and CEO, said the company's leasing income figure could go up by as much as 30 percent in two to three years.
Capital expenditures for 2016 are expected to reach P30.9 billion, or slightly lower than last year's P31 billion in Capital expenditure.
The company said it was lower after it cut its land bank budget allocation to P2.6 billion, or about half of last year's total budget of P5 billion.
"In addition to the expansion of our rental spaces, which provides stability to our existing core and stable end-user housing business, we will continue to open in new areas across the Philippines to bring us to at least 100 cities and municipalities by the end of the year," Villar said.
Vista Land has an established presence in about 95 cities and municipalities across 36 provinces, and intends to focus on the development of its integrated urban developments combining lifestyle retail, prime office space, university town, health care, themed residential developments and leisure components.
For the first quarter of the year, Vista Land said its income grew 17 percent to P2.1 billion from P1.8 billion last year as revenues increased. The income already consolidated Starmalls's profits, which the company acquired last year.
Consolidated revenues ended at P7.9 billion, 6 percent higher than the P7.1 billion last year.
"Our positive outlook for the year is due to the expansion of our commercial assets in addition to our core housing business on the back of a sound Philippine macroeconomic fundamentals and hopefully, with the new government's push to accelerate infrastructure development," Vista Land Chairman Manuel Villar Jr. said in a statement.