Photo & story by Stephanie Tumampos
WITH a 2015 Philippine revenue of $500,000, Thermaltake Technology Co. Ltd. sees a lot of progress in the personal computer (PC) hardware and cooling system in the Philippines.
"The potential is there," Judy Lee, integrated sales and marketing representative of Thermaltake for the Philippines, said. "People are into modding and water cooling."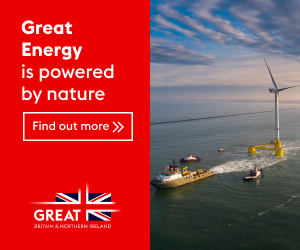 Thermaltake, a Taiwanese technology company had been in the industry since 2010. Their products include power-supply units and PC cases. According to Lee, the company sees a large take-up of the latter, especially for Internet cafés and beginner-level and mid-level gamers.
She told the BusinessMirror the ROG Internet shops in Davao City use the firm's products.
PC modding has become a favorite hobby. Just recently, Filipino Jesse Palacio won first place at Thermaltake's second season of the international CaseMOD competition. Palacio, according to Lee, modified a PC casing through Thermaltake's components.
Thermaltake e-sports is also getting its stability to Filipino gamers. They have already supported a Philippine team for five years. Although the Philippine gaming community is still small and most players are from the beginner to the mid-level range, Thermaltake is seeing this as an opportunity for its products to take off in this market.
"Thermaltake Technology e-sports is starting to get more and more popular. They are into lighting, such as RGB keyboards," Lee said at their main office in Taipei. "If we can get into Internet cafés [in Manila], that will be a good stepping stone."
The Taiwanese company is taking it carefully, as they want to increase their sales in their e-gaming products. Johnny Hsu, product development and marketing director of Thermaltake, pointed out some difficulties in taking on e-sports in the Philippines.
"There is a short number of professional gamers and connectivity is an issue," Hsu said adding these are aside from the presence of big competitors in the industry. Still, he said they are confident to take their own stride in the market.
Other products of Thermaltake that is hitting off the Philippine market is its liquid cooling system. Charlotte Chen, public relations manager of Thermaltake, expresses her positive outlook on the PC market in the Philippines.
"[The year] 2015 was a really good year for our ring fans," Chen said, pointing to one of the firm's cooling products. "A lot of people notice Thermaltake with these lighting ring fans because they are iconic and they [Filipinos] are looking for an eye-catching component." Chen added they are seeing that market "is going to grow."