Story & photo by Stephanie Tumampos
TAIPEI, Taiwan–Acer Group Inc.'s Build Your Own Cloud (BYOC) takes a new step forward in the business of the Internet of things (IoT) by integrating smart devices to the cloud and its intelligent services altogether, what it calls Beingware.
"Beingware comes from the human being and in the future every device is connected," says Maverick Shih, Acer BYOC President in a visit to the Acer Headquarters in Taiwan. "We believe these devices should not be dumb IoT, it should be smart with the capability of intelligence and computing and that's what we believe, that's what we're talking about this year."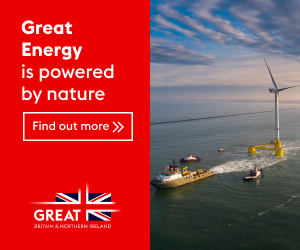 Acer BYOC sees Beingware as a vertically integrated business model where they acquire and partner with other suppliers or companies to achieve the goals of connecting intelligent devices. This year, three Beingware devices are introduced by the company – Acer's Cloud Professor, grandPad and Xplova X5.
Acer's Cloud Professor is an educational kit for people who want to learn about cloud. An arduino-based starter kit, Shih emphasizes that most people doesn't understand the cloud very well, "We decided to provide a tool, a learning kit  for people to learn what is a cloud or IoT or IoB–B for beingware."
To further scope a larger consumer audience for Beingware, Acer has partnered with grandPad to improve the lives of the elderly by connecting them with their family, friends and caregivers.
"Grandpad is hardware, software and lots of services including LTE services," says Shih while demonstrating the device. "The key is to build a circle of trust and we found a lot of people that they cannot be always next to helping their parents. Now with grandPad, in the app you can interact. And of course, it comes with app services."
The grandPad includes a specialized device that is completely configured for elderly use such as large icons, 4G LTE service, pre-installed applications, preloaded contacts and photos, easy-to-hold and use tablet, and even wireless charging which Acer found out that most seniors have trouble in using wired devices.
Shih also emphasized that more features of Acer BYOC will be introduced in the market soon such as wearables. "Elder people should have some fitness or connected care devices," Shih tells the press about the importance of good health through technology for seniors.
Another device of Acer BYOC with the acquisition of Xplova, a bike meter company which they acquired last September 2015 is the Xplova X5, the world's first 2-in-1 bike computer.
"We think another big population is in the sports," says Shih. "Bike is an interesting sport, not just in the professional area but in everyday activities."
Xplova X5 combines a GPS unit, a video camera and even a heart rate tracker where you would also need a heartbeat sensor strap. Everything can be connected to a computer real time and the smart camera will record trails and can generate automatically a short clip which you can share later on. It also comes with IPX7 water resistance where the device can operate in all types of weather.
Shih highlighted that a whole biking community is being aimed for the Xplova X5. "Most of the biking community think they are online, but they are not real time," Shih said. "You would probably try to look in the community to join and find routes and through the Xplova moment app, you can join real time."
The Xplova X5 is a hardware, software embedded with applications like community services and can even go to the extent of professional use. "You can make a video that a coach can look at your progress," Shih said where the Xplova X5 is equipped to be a live dashboard.
The challenge in today's era of computers is not the availability of new products and cutting-edge technology but on how these technologies, down from hardware and software to the services, can offer to everyone where people can interact through the use of today's available devices.
Although these devices are still being initially introduced in the market, the grandPad being available in the US for the meantime and the Xplova X5 was introduced last April 21, 2016 in New York and is expected to be in the market in Q3, the applications are all ready and these devices are expected to be localized as Shih stressed. "The interesting thing about Beingware is the service. Services need local adaptation and localizations, so all those different markets will need localizations."