Most of the micro, small and medium enterprises (MSMEs) in the country are into food production, but many of them fall short in making novel products with Philippine trademark, the country's science leaders said.
To assist the MSMEs in making quality products, the Department of Science and Technology (DOST) developed the Food Innovation Center (FIC).
"The FIC is a place where different sectors, such as agriculture and metals-industry research, can cooperate," said Dr. Maria Patricia Azanza, director of DOST- Industrial Technology Development Institute (ITDI) in an interview with the BusinessMirror. "We strategically placed these technologies in educational institutions, such as universities and colleges that offer food science and technology to further continue research in food development."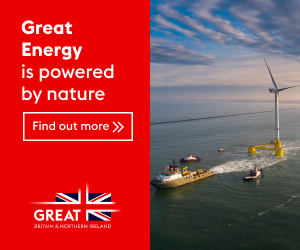 More than 11,000 products were developed by the DOST-ITDI in its headquarters in Bicutan through locally made technologies.
According to Azanza, there are five technologies that have been helping the institute develop thousands of products. These are the spray dryer, water retort, vacuum fryer, freeze dryer and vacuum packaging machine.
"I always mention Thailand in food processing because they have been one of the successful countries in this area," Science Secretary Mario G. Montejo said in an interview with the BusinessMirror.
He said some representatives of the DOST went to Thailand and looked into its food processing. They found out and chose five technologies that are popularly used.
"By learning and making these technologies available, our scientists and entrepreneurs can develop more," Montejo said. The next challenge was on how to make these technologies available. Instead of importing technologies, the DOST took efforts in producing equipment comparable to those in Thailand.
"We developed our capability to fabricate our own equipment and produce it in lesser cost but of same efficiency," Montejo said.
Food technologies used
The technologies used in the FICs are fabricated and designed by offices under the DOST. These are the ITDI, Metals Industry Research and Development, Project Mangement and Engineering Design Services Office, and the Philippine Council for Industry, Energy and Emerging Technology Research and Development.
The BusinessMirror learned of the equipment from the DOST documents it obtained and from a video presentation showed during the launch. It showed a spray dryer that turns liquid to powder instantly.
Montejo told the BusinessMirror, "I come from Leyte and we had this local food called hinatuan na manok. We always need fresh chicken blood to make this. Now we can convert this [blood] to powder and use it in our daily cooking, and it is organic."
Another equipment is the water retort, a pressurized cooking vessel that makes food products shelf life stable even in nonrefrigerated conditions. The vacuum fryer, on the other hand, can fry products, such as fruits and vegetables, and turn them into crunchy snacks that are low in fat and high in fiber. Without any preservatives added, this technology can extend shelf life of processed food.
If there's a fryer, there is also a dryer. The freeze dryer is a machine for preserving perishable materials. It can retain flavors, aroma and nutritional content.
Last, one of the most important technologies in food processing is packaging. The vacuum packaging machine seals food products in pouches. This can prolong shelf life and enhances product quality.
Providing convenience wand opportunities
Montejo emphasized that these technologies are very promising. "The convenience is there and [they can help] utilize our very rich resources."
Azanza highlighted that there are more food resources in the Philippines that are not known and must be developed because of their potentials. "In Tuguegarao we found out that we even have a Philippine paprika and we have a local version of blueberry," Azanza said.
She promised to aggressively teach food processing because there is a market for them. "We have to be known and we have to trademark them as Philippine products."
Each region will have an FIC office, which will have a training this year and are expected to start developing some products.
According to Dr. Julius Caesar Sicat, regional director for Central Luzon, the FIC in the region will have its office in Bulacan State University (BSU) and "will be operational within the year."
"The product development will be led by [BSU], using its own researchers and food technologies to produce innovative products with the machines provided by the DOST." Although there is product development, Azanza emphasized the DOST is not into production. "These products are not in the market primarily because we are not into production and selling," she explained. "We only develop products. [It is the] FIC should produce novel ideas at least for the Filipino market."
Science Assistant Secretary Urduja Tejada for Countryside Development said the FIC and new technologies can definitely make a difference for Filipinos, especially in the countryside.
"The FICs are big impact because, aside from developing new ideas, it can help the source of raw materials, such as the farmers and fishermen." She added, "Most especially in making new products, this can provide new jobs, new income and a good way of living for the Filipinos, especially in the countryside."