THE British Chamber of Commerce Philippines (BCCP) on Friday said it is assisting new companies from the United Kingdom (UK) that are keen to do business in the Philippines.
The BCCP said 12 British companies from different sectors, such as information and communications technology (ICT) or software, pharmaceutical, food and beverages, and electronics are currently in the process of negotiating with local partners for the expansion of their businesses here in the country, with the help of the BCCP's business support services. These companies include Guralp (seismic device); Westrade (event management); Semafone (software); Symphony Environment Ltd. (plastic); Bruntys Premium Cider (beverage); Tectonic Interactive (ICT or software); Miomni Gaming Ltd. (leisure and gaming); Rosemont Pharmaceutical (pharmaceutical); Big OZ; A&C Associates; and University of Derby.
Rona Diaz, BCCP Overseas Network Initiative (OBNi) project manager, said the chamber helps British companies enter the Philippine market through market research, market analysis and referral to potential clients or the government, among others.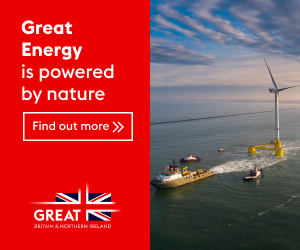 Prior to these 12 companies, Diaz said the BCCP supported the entry of two other British companies to the Philippines, namely, Paywizard (software and subscriber management); and Augentius (private equity and fund administration).
"[PayWizard] has been doing business in the Philippines for more than a year now through a local representative introduced by the chamber, KMC MAG Group. Augentius is now also doing business in the country," she said. BCCP Chairman Cris Nelson said trade relations between the UK and the Philippines continue to strengthen.
He said about 800 British companies have already been assisted by the BCCP since it started the OBNi Project in April 2014.
To continue the growing relationship between the two countries, Diaz said the BCCP will host two trade missions next month—one for food and beverage, and the other for energy and environment.
Nelson said he will be joining the International Festival for Business in the UK to meet potential UK exporters.
Diaz said the BCCP is working with the Philippine Embassy in London to assist them in a market briefing with UK companies to help them see the Philippines as a viable destination for their products or business.
The BCCP said UK exports of good and services to the Philippines amounted to over $800 million in 2013. This value grew by 44 percent in the first half of 2015.
The BCCP said the UK is the highest European investor in the Philippines, with a net foreign-direct investment stock of over $5 billion.
Bilateral trade between the two countries is worth around $1.8 billion annually.