TAIPEI, Taiwan—The Taiwan External Trade Development Council (Taitra) announced last week here it would push Taiwan Excellence-registered ICT (information and communications technology) products further into the Philippine market.
The push, according to Taitra, comes as signs of good export and high consumer approval ratings showed positive results in the first quarter of the year.
According to Taitra, the export value of Taiwan's ICT products to the Philippines as of March has already reached an estimated amount of $35.315 million, which is 6 percent of the Philippines's ICT goods and services that entered Taiwan during the period.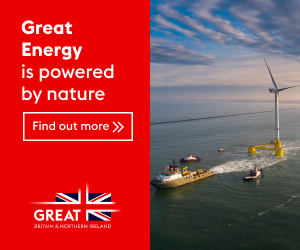 Aside from the ICT industry, Taitra officials said they would focus on other industries so as to help maintain or increase trade and market in the Philippines. According to Lester Ko, project manager of Taitra's Strategic Marketing Department in Taipei, they would focus on two more industries this year.
"ICT is definitely the most important industry that we will focus on," Ko said. "The second one would be the sports and leisure [sector]."
Sports, leisure
KO explained that the sports and leisure products would include bicycles, treadmills and motorbikes. "Motorbikes are not only for transportation but also leisure products."
The third industry that Taiwan would focus on exporting to the Philippines is the country-branded home appliances.
The Philippines is one of 100 countries that recognize products with the Taiwan Excellence branding and is one of the top export countries for Taiwan, Ko said.
"According to the export statistic, the Philippines is about the top 7 export country of Taiwan, which means top 10 important country for export [for us]," he told the BusinessMirror. This branding was registered in the Philippines last 2014, Ko explained.
"This is our third year we want to promote these products," Ko added.
Excellent products
THE Filipino market for ICT has a lot of competitors. Products from Japan, the US and Europe have established a reputation in the country already, documents provided by the Taitra said. Yet, Taitra is confident that Taiwan ICT products are also competitive.
"Taiwanese products' excellent quality can compete with other brands and the prices of these Taiwanese products are more acceptable," a Taitra statement said.  In an international market research survey report of Nielsen, 64 percent of Filipinos consider Taiwanese ICT products "innovative." About 61 percent of Filipinos consider Taiwanese ICT products "excellently designed," the report cited by Taitra said.
Brands like Asus and Acer are two leading Taiwanese brands in the Philippines. Tablets, notebooks and smart phones from these two brands are popular and preferred by Filipino consumers, a Taitra document said.
Taitra wants to emphasize that these products are from Taiwan.
"Filipinos like European or American products and many Filipinos don't know that these brands, for example Acer, are from Taiwan."
The establishment of the Taiwan Industry Image Enhancement Project (IIEP) under Taitra also aims to enhance the innovative image of Taiwanese industry and raise brand awareness and consumer preference for Taiwanese brands, as well as increase sales revenue and an expansion of the sales base in the targeted markets.
According to Ko, the Philippines is one of the IIEP's target markets.
This year the IIEP organizes a series of promotion events in the Philippines, including a press conference and four product experiencing events, the Taitra office said.
Taiwanese investments
TAIWAN has been leading the world in manufacturing and production, documents provided by Taitra said. It cited that 89 percent of the world's population of laptops and three-fourths of the world's production of personal computers (PCs) come from Taiwan.
And within that manufacturing empire are Filipinos who compose the work force of Taiwan's ICT industry.
Last year there were 55,313 Filipinos working in Taiwan's ICT industry, the Taitra office said.
Taiwanese companies have also invested in the Philippines, the Taitra said, citing as example Wistron Infocomm, a company that has a factory in Subic and manufactures ICT components and products.
Another company, Tong Hsing, has two plant sites in Laguna and employs over 3,000 Filipino employees. According to Taitra, Tong Hsing has produced exports worth P2 billion.
Other brands, such as Acer, Asus and Everlight, also have many branches in the Philippines. Taitra said it had recorded about 1,080 investment inquiries from Taiwan to the Philippines.
Image credits: Stephanie Tumampos