KNOWN as one of the country's premier providers of luxury mountain resort living, Tagaytay Highlands further proved that it is also the ultimate lifestyle destination after showing off its newest world-class golf course through a "women-only" golf tournament.
The exclusive tournament was also the proof that Tagaytay Highlands is an advocate of anything that promotes sports and wellness. After all, the Highlands boasts a variety of world-class sports and recreational facilities and now, with the opening of its new course, Tagaytay Highlands affirms its stature as the first 45-hole golfing resort in the whole of Tagaytay City.
"The new course is exciting. Every hole is a surprise—very tricky and interesting, but the course is really beautiful," said Anna Haurie, who finished fifth with 75 points alongside her partner. "Actually, we are recommending that this course be used for the Ladies Cup and Highland's Ladies Cup."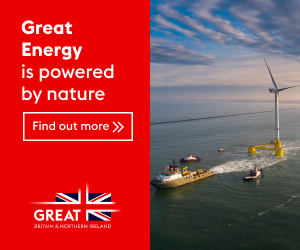 The residential community does not only boast its world-class themed homes, but also for being a self-contained leisure haven, where homeowners and guests can enjoy world-class amenities, including 20 F&B outlets and variety of sports and recreational activities.
During the event, 11 pairs or 22 strong women slugged it out in the fun and friendly tournament that most of the participants considered an enormously challenging one.
The duo of Marissa Vergara and Minerva Castillo snagged the championship of the first-ever Willy O's Women Only Golf Tournament after combining equal points to score 80. Meanwhile, just a point behind the first place, the duo of Rizalina Oposa and Lorna Tabuena combined 42 and 37 points, respectively, to grab the second prize with 79 points.
"We take pride in hosting events such as this that celebrate women's excellence in sports," said Willy Ocier, Tagaytay Highlands founder, at the conclusion of the event. "Today we witnessed 22 women battle it out in a very friendly and competitive golf tournament and we are very happy that it was a success."
Ocier, likewise, encouraged all avid golfers to try playing in Tagaytay Highlands. "The nippy weather is just perfect and our courses are very exciting. They'll surely love it here," he said.
Nestled on the highest elevations of Tagaytay City, Tagaytay Highlands is the premier leisure destination that speaks of exclusivity and luxury. Its stunning views of nature and Tagaytay's breezy, cool climate, complement its world-class amenities, which include golf and country clubs, a selection of restaurants and a variety of premium residential communities.