PROFIT of Manila Electric Co. (Meralco) rose 3 percent in the first quarter of the year to P4.5 billion compared with the same period last year, on the back of a strong demand for electricity that led to record-high sales growth.
Reported core profit also rose by 4 percent to P4.6 billion compared with 2015. Higher earnings were attributed to the "12-percent increase in volume, increased total contribution of operating subsidiaries, significantly higher yields from temperature investments and updated provisions for estimated real-property taxes."
Revenues, however, declined by 4 percent at P62 billion during the period because generation charge billed to Meralco customers went down by 20 percent to P3.94 per kilowatt hour (kWh) from P4.93 per kWh. Also, transmission charges went down 4 percent to P0.91 per kWh. Distribution rate was at P1.42 per kWh, 8 percent lower than the average for the first quarter of 2015.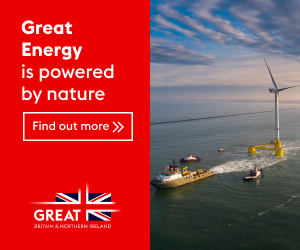 Meralco President Oscar Reyes said volume of energy sales from January to March this year stood at 9,077 gigawat hours (GWh), 12 percent higher than the 8,092 GWh in 2015.
"It is the highest since July 2010," he said, referring to the company's sales growth.
The residential segment was the most significant contributor to the increase in sales, surging by as much as 20 percent.
Commercial sales volume rose by 13 percent, while industrial sales volume grew by 5 percent.
Meralco's customer base grew to 5.8 million at end-March this year. Of the number, 92 percent were residential customers. Residential energy-sales volumes increased to 2,714 GWh. The utility firm reported that the increasing number of air-conditioning and refrigeration units installed and the higher usage of electronic devices accounted for part of this volume growth.
It is estimated that every degree of change in temperature translates to approximately 5 GWh of energy consumption, Meralco said.
"For this month, energy-sales growth is trending at 11 percent to 12 percent," Reyes added.
Meralco's cost and expenses decreased by 3.9 percent to P53.93 billion at end-March this year.
Meralco CFO Betty Siy-Yap said the company spent a total of P1.2 billion in capital expenditure (capex).
The company already filed for approval of its capex of P15.4 billion for regulatory year 2017 before the Energy Regulatory Commission (ERC). This latest petition for capex is on top of the P17.7-billion capex budget sought for regulatory year 2016, covering the period July 1, 2016 to June 30, 2017.
Regulators have yet to approve the P17.7-billion capex that will pave the way for the determination of the maximum average price (MAP), or the distribution tariff that Meralco can charge its customers.
First Vice President Ivanna de la Peña said the MAP is based on the annual revenue requirement of a distribution utility. It also takes into account performance-based incentives.
Meanwhile, Reyes said the company will announce its full-year profit guidance after the second-quarter financial results.
"We would like to see how the situation will be by the end of June before we provide guidance. It's been good for first three months, but our rates for this quarter are lower compared to the same period last year, because we effectively brought down our tariff by close to 19 centavos," he said.
"We are a little apprehensive giving guidance right now, because the growth in electricity demand, which is a major factor, is not enough to offset tariffs," Reyes said. "For now, we are still comfortable at maintaining 2015 numbers for 2016."
In February Meralco said it would feel this year the full impact of a lower electricity-distribution charge imposed by the regulators in July 2015.
The ERC ordered Meralco  to implement a lower distribution rate of P1.39 per kWh.
The regulator issued a provisional authority to Meralco to implement the following rates: P1.0114 per kWh for distribution charge; P0.2251 per kWh in supply charge; and  P0.1444 per kWh in metering charge. In all, there will be an adjustment of P1.381  per kWh in the July bills of Meralco customers.
The rates are 11.26 percent, or P0.1752/kWh, lower than Meralco's average rate of P1.5562/kWh.
In terms of core profit, Meralco expects "to remain in a regime of a slightly lower interim distribution tariff for most or all of 2016," company Chairman Manuel V. Pangilinan said. As such, "we expect Meralco's core earnings for the year to be broadly similar to 2015's core income."