The National Food Authority (NFA) said on Thursday its authorized retailers will soon sell brown rice at P37 per kilogram, or less than half its prevailing commercial price, to encourage consumers to eat the staple.
Selling cheaper brown rice according to the NFA, will make it more accessible to the public. This offer will be available initially in Bohol.
"Cheaper brown rice was made possible by an agreement between the government and the Bohol Farmer's Association Marketing Cooperative [Bofamco], which manages and operates the Korea International Cooperation Agency [Koica] Rice Processing Complex [RPC]," the NFA said in a statement.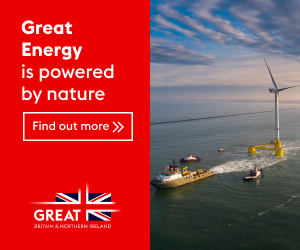 "The RPC sources its rice requirements from local farmers under the Sikat Saka Program," it added.
The NFA said commercial brown rice is usually priced between P50 and P80 per kg.  Each 50-kg bag of brown rice is priced at P1,750 in Bohol. Buyers can go to a distribution center at Marbella Leisure Plaza in Tagbilaran City, run by Bofamco of Pilar, Bohol.
'BROWN4good'
According to the NFA, partnering with cooperatives and getting locally grown and milled rice to the domestic market at a low cost is part of the Department of Agriculture's (DA) BROWN4good program.
"One cooperative will be identified per region that would be willing to supply quality brown rice to food establishments at P37 per kg. This would already result in an additional gross income of around P90,000, as compared with selling their paddy rice dry at P17," the NFA said.
The agency said the partner-cooperative will be tasked to buy fresh harvest from farmers and secure stocks of a particular rice variety suited for brown-rice production. A rice mill will also be commissioned to provide dehulling services to the cooperative or provide the cooperative with a brown rice mill.
"It is up to the Philippine Rice Research Institute [PhilRice], our partner in the said project, to source out suppliers of brown rice who can give it at the lowest possible cost," NFA Administrator Renan B. Dalisay told the BusinessMirror.
Dalisay said the NFA and the PhilRice are planning to implement the program in Cebu, Davao and Metro Manila.
Benefits
Access to brown rice can help stabilize rice supply in the country, the NFA said.
Milling recovery of brown rice is higher at 70 percent to 75 percent, compared to the 65-percent recovery of white rice. In addition, energy is conserved as milling of brown rice is more efficient compared with white rice.
"Consumption of brown rice has large implications. For one, we will be able to address the issues of food security and El Niño," Dalisay said.
The government also believes the availability of brown rice at an affordable price will be able to help solve the problem of malnutrition in the country. Compared to white rice, brown rice is considered more nutritious, as its bran layer has not been removed by polishing.
The bran layer provides vital vitamins and minerals that the body needs, such as fiber, magnesium, zinc, vitamin B6, manganese and selenium, among others.
Due to its health-promoting properties, a healthy diet and lifestyle, supported by the frequent consumption of brown rice can help prevent conditions such as Type 2 diabetes, heart disease, intestinal cancer, obesity, asthma attacks, lung disease and high-blood pressure.