ITALPINAs Development Corp., a property developer of environment-friendly buildings, said it was able to convince state-owned Development Bank of the Philippines (DBP) to fund part of the construction cost of its project in Cagayan de Oro City.
The company said it secured P350 million in loans from DBP to bank roll the P575-million construction cost of the two towers of its project called Primavera City in Cagayan de Oro.
It will have a formal signing with the bank by next month.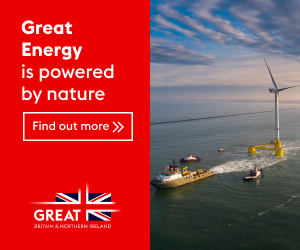 "With DBP's support, the available funding will ensure completion of the project on schedule," it said.
The company said it is also looking at acquiring properties in Taguig, Batangas and Dumaguete as part of its plan to expand its project locations, rather than focusing on its existing ones.
The company said it is scouting a 700-square-meter (sq m) lot in Lipa City; a 1,200-sq-m lot in Taguig; a 2,000-sq-m lot in Dumaguete; and a 6-hectare lot in Nasugbu, Batangas.
"In line with its landbanking plan, IDC has done due diligence and investigations to assess the prospects and viability of some properties it may acquiring," Jose Leviste III, the company's president, said in its report.
At the moment, the company only has two projects, one each in Cagayan de Oro and Nasugbu in Batangas.
It just acquired some 1,868 sq-m of land for the first two towers of its Primavera City. It purchased the land for P24 million from Pueblo de Oro Development Corp. and was only paid in January this year.
"Preliminary ground works were already undertaken at the project site. The construction of Primavera City A and B is scheduled as soon as the general/structural contractor is selected but not later than June 2016," it said.
The International Finance Corp., the private-sector arm of the World Bank, has awarded the EDGE certification to Primavera City.
Primavera is the first completed condominium project in East Asia to be certified by EDGE, which the IFC called its "innovation" as it helps property developers build and brand their properties "green" in a fast, easy and affordable way.
EDGE is supported by a software that encourages solutions to reduce energy, water and the energy used to make building materials by at least 20 percent, which is the standard for the certification, IFC said.
The company said Primavera, which will have 163 and 166 units for towers one and two, respectively, and will be constructed at a cost of P670 million, which include the land.
Its second project called Miramonti, located in Santo Tomas, Batangas, will be constructed for P700 million to P750 million. It will sell the units of both developments for between P85,000 to P95,000 per square meter.
Construction for both projects may start by this year, but all the necessary funding for the project have already been settled, company officials said.
The company, which said it uses passive and active green-design strategy, raised P207.44 million from its initial public offering, valuing the six-year-old firm at around P700 million.