By Reni Salvador
YOU know the feeling. The workplace suddenly becomes claustrophobic. Nonstop meetings and relentless deadlines push you further to the edge and closer to a major meltdown. Or it could be something not quite as dramatic—just a disquieting feeling of wanting to get away from the routine and sameness of everyday life. Of breathing fresh air and spending quality time with your family.
At times like these, you may feel a strong compulsion to take a long and leisurely break at a distant place. But more often than not, time constraints compel you to stick closer to home, even as you yearn for a chance to recharge your batteries.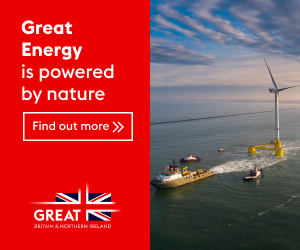 A premier development in Tagaytay City
Aspenhills in Tagaytay Highlands is just the place you need for those quick family getaways. Just a 50-kilometer drive from the Metro, this hilltop community is situated in the heart of Tagaytay City, where year-round balmy air occasionally turns chilly—the kind of weather that heightens one's sense of living in rustic, mountain-lodge-like homes. Yes, Aspenhills takes inspiration from cool and serene Aspen in Colorado, US, which draws winter-sports enthusiasts to its famous mountain skiing facilities. In summertime, it turns into a vibrant and picturesque view that draws families closer and spend carefree moments with each other in a place where they can simply live, work, play and relax in harmony.
Aspenhills is an exclusive residential enclave that enthralls homeowners and guests with its spectacular views of the mountain ridges of Batangas, the sparkling waters of Laguna de Bay and the distant sprawl of Canlubang Valley. The breathtaking backdrop complements the laid-back aesthetics of this mountain lodge-themed community, making it totally relaxing for the whole family.
The image of corporate towers in the country's business districts suddenly recedes in your mind's eye. You bask in the warmth and rustic ambiance of your wooden log home, made charming by contemporary touches of glass and stone.
In this community, you and your family rediscover the pleasure of just being together—catching up with each other's lives, engaging in lively conversation and making new memories for everyone to fall back on when the business of life becomes intrusive once more.
A hilltop ranch lifestyle
Aspenhills promotes an active lifestyle for family members of all ages. The 27-hectare development has exclusive leisure amenities for the fun and pleasure of its lot owners. These amenities include the Sunshine Picnic Grove, Village Hall and the Little Ranch Playground. Spend delightful afternoons with your family at the Sunshine Picnic Grove where you may enjoy festive barbecue picnics with the whole family or simply gaze at the magnificent view of nature with your other half.
Be it a big event or an intimate gathering, the Village Hall with a viewing deck serves as the perfect venue where family and friends may celebrate life's feats and milestones. Meanwhile, the Little Ranch Playground is a nature-inspired children's park with a slide and climbing wall made of stone and children's rocking horses, where the little ones may frolic under the sun and make the most out of their youthful days.
Living in this modern ranch hilltop community gives you and your family the much-desired rustic, yet sophisticated lifestyle that comes with the privilege of different recreational facilities for your leisure needs. Indeed, a home beyond ordinary, indulge in the splendor of fine living in your own private retreat that is especially designed for your utmost comfort and relaxation.
A variety of recreational amenities
Aside from Aspenhills's exclusive amenities, lot owners may also enjoy access to Tagaytay Highlands's world-class leisure facilities, such as the first and only Swiss-engineered cable car system and funicular train in the country, two championship golf courses, a superb Sports Center, a log cabin-inspired wellness center called the Spa and Lodge, and 16 dining outlets serving the most sumptuous meals of different cuisines. All these are situated within 1,200-hectares of lush greenery and rolling terrain.
It's no wonder, then, that over the years, properties in Tagaytay Highlands continue to appreciate, making it one of the best investment options in the local property sector. So next time you feel tired and weary, remember that you can have your home-away-from-home in a place called Aspenhills in Tagaytay Highlands. It's where you and your loved ones can have a weekend getaway—and make memories that last a lifetime.
Tagaytay Highlands is a leisure development of the SM Group of Cos. Situated in the highest elevations of Tagaytay, the premier leisure destination speaks of exclusivity and luxury.
It is where stunning naturescapes and breezy, cool weather come together to redefine relaxation. And where golf and country clubs, fine restaurants, world-class amenities and premium residential communities reshape your idea of a weekend getaway.
****www.tagaytayhighlands.com.