THE ongoing senate investigation together with the Anti-Money Laundering Council (AMLC) search for the truth behind recent events of alleged money-laundering activities in a major bank highlights the need for more awareness about the importance of proscribing and stopping money laundering.
What is money laundering? This is a systematic scheme of concealing the source, ownership and destination of money derived from criminal or illegal activities. It normally involves many processes whereby the money enters legitimate financial institutions so that a perception is created that the money is clean and lawful. Both organized and unorganized criminal rings engaged in large-scale smuggling, illegal-arms sales, prostitution, drug trafficking and even terrorism, produce huge profits and the need to legitimize the proceeds or fruits of the crime incentivizes them to engage in money laundering.
Launder trail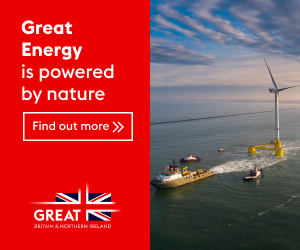 How is it executed? The most common mode is done by breaking up big amounts of cash into small sums that are deposited in different stages and at different times in the banking system to hide its real source and nature.
Other financial instruments are bought with dirty money then proceeds are subsequently deposited in foreign jurisdictions, where financial policies are less stringent or are minimally regulated. Sometimes the criminal rings go to the extent of masquerading their transfer of money as compensation for services rendered or merchandise purchased. The next step is for laundering to enter the mature stage where the money finds its way into legal business enterprises, like information-technology firms, casinos, real estate, food and beverage, product supply and energy ventures.
Countries with unstable economic and financial regimes, loose controls, low rule of law indices and great tolerance for graft and corruption, coupled with poor enforcement mechanisms to punish money crimes, are obviously the favorite destination of money launderers. A nation plagued by rampant laundering incidents puts at great risk its reputation, credibility and standing in the community of nations.
Negative consequences
The result is obvious. When the probity of a country's financial sector is in question, it becomes a deterrent to the entry of badly needed foreign investment. Less investments would mean slow economic development. The most badly hit would clearly be the poor and the marginalized.
Shield against laundering
The Philippine Anti-Money Laundering Act of 2001 enshrines the state policy of protecting and preserving the integrity of the banking and financial system. It aims to ensure that the Philippines shall not be used as a money-laundering site for the proceeds of any unlawful activity. To meet this ultimate objective, the country commits to cooperate in transnational investigations and prosecutions of persons involved in money-laundering activities wherever committed.
Under above mentioned law, the AMLC was created to perform, among others, the functions of determining the true identity of the owner of any monetary instrument or property that may be reported or believed to be involved or related to any unlawful activity, institute forfeiture proceedings, file complaints, initiate investigations, freeze accounts and implement all such measures necessary to stop money laundering.
One does not need to discount the importance of the AMLC, and other implementing regulatory agencies' role in carrying out a very crucial mission to stop the abuse and misuse of our country's financial system to allow the proliferation of organized crime groups engaged in nefarious ventures that would bring us further down the pits of poverty and degradation.
Money laundering is serious business. Let us not support mobsters and criminals without us knowing it. Knowledge about this offense is key.
For comments and suggestions, send to arielnepo.businessmirror@gmail.com