By Jonathan L. Mayuga
The Philippines is composed of—not just 7,101 islands—but 7,500 islands.
Environment Secretary Ramon J.P. Paje made this remark in his speech at the ongoing Philippine Environment Summit at the SMX Convention Center in Pasay City on Wednesday.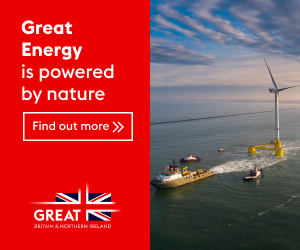 "Hindi lang tayo 7,101 islands, 7,500 islands na tayo," Paje told summit participants as he reported the state of the Philippine environment.
An official of the National Mapping and Resource Information Authority (Namria) confirmed that using Interferometric Synthetic Aperture Radar (IfSAR), the agency was able to "discover" more than 400 previously "unknown" islands in various parts of the country.
An attached agency of the Department of Environment and Natural Resources (DENR), Namria is mandated to provide the public with mapmaking services, and to act as the central mapping agency, depository and distribution facility for natural resources data in the form of maps, charts, texts and statistics.
Interviewed at the summit's sidelines, Jose Cabanayan Jr., deputy administrator of Namria, said the discovery of the previously unknown islands came after the nationwide survey conducted in 2013.
Namria, he said, is currently conducting ground validation of the captured images using the IfSAR.
Majority of these "newly discovered" islands are in Mindanao.
To be considered an island, Cabanayan said that the landmass should be above sea level and high tide at any given time, and can support either plant of animal life, or both.
"Kailangan nakalutang ang lupa at above high tide," he said.
These new islands were previously believed to be part of a bigger island, but using a more sophisticated and high-tech gadget, Cabanayan said Namria was able to count them as a separate land mass surrounded by bodies of water.
"Ito kasing mga isla, dati makikita mo using the old radar na one island lang.  Pero using IfSAR, nakita namin na nakahiwalay pala itong mga isla na ito," Cabayanan said.
Cabayanan added that Namria has completed ground validation in Luzon and is currently working in the Visayas.
By the end of the year, he said, they hope to complete the ground validation, including that in Mindanao.
Of the previously known 7,100 islands, more than 5,000 are "nameless islands."  These islands, according to the official, have not been given names by the agency yet.
"Marami naman kasi sa mga isla natin talagang walang pangalan."  He said Namria gives names to small islands and puts them in the map.
"Sa susunod na Philippine map, after our ground validation, itong mga island masasama na sa mapa ng Pilipinas," he said.