By Reni Salvador
IMAGINE living in a residential enclave where you wake up, mesmerized, to a splendid naturescape of lush greenery and colorful blooms with undulating hills and the serene blue waters of a famous lake sparkling in the horizon.
Then, imagine your spirits being soothed by a cool, calming breeze as you bask in the morning sun, content in gazing at a spectacular view and indulging in a fresh, breezy weather while living in your dream home at Tagaytay Highlands's Sycamore Heights (www.tagaytayhighlands.com).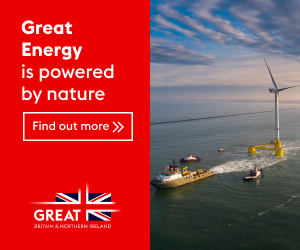 If you can visualize it, you can have it. At Sycamore Heights, the vacation home you've always wanted turns into reality—a spacious abode that boasts of contemporary Asian-design aesthetics, and set in a private and exclusive residential community. Just a relaxing drive from Makati Central Business District, Sycamore Heights is luxurious living within reach. It is a place you can come home to any day of the week.
Have a perfect getaway this weekend with your family, loved ones, friends or colleagues in unforgettable bonding times. Or you can drop everything at work and sneak in a day or two to immerse in nature and find peace and quiet in your "alone time," recharging your spirit.
Located at Tagaytay Midlands, Sycamore Heights offers a majestic view of the Taal Lake. Sycamore Heights takes pride in its Central Park, where the community's exclusive swimming pool is located, along with a children's playground, a great lawn for friendly sports matches, a tree court for afternoon frolics, a pavilion for social gatherings, and a jogging path for those who maintain an active lifestyle. Other exclusive community pocket gardens for those who relish the outdoors include a bird-watch park, a lounge garden and a rock garden.
Homeowners are also provided membership rights to The Country Club at Tagaytay Highlands. This entitles residents to world-class amenities at the Tagaytay Highlands Golf and Country Clubs, including breathtaking rides in the only Swiss cable car in the country, access to fine-dining restaurants, a Sports Center as a venue for both fun and relaxing activities.
"Whatever your needs and inclinations are at any given time, the mountain-resort-like development is, likewise, a safe and secure haven. It is created to be a community that promotes kinship with nature and the environment," said Lennie A. Mendoza, senior vice president.
To cap all these, homeowners' safety and well-being are top of mind at Sycamore Heights.
The gated community inside Tagaytay Highlands has 24-hour security and its own 24-hour emergency medical and fire-fighting teams. Indeed, Sycamore Heights demonstrates a luxurious and elegant lifestyle tailored to one's desire for utmost comfort and relaxation.