By Cai U. Ordinario & Mary Grace Padin
The Aquino administration committed a mistake in gunning for rice self-sufficiency as it proved to be too costly, the National Economic and Development Authority (Neda) said on Thursday.
Outgoing Economic Planning Secretary Arsenio M. Balisacan said the government's self-sufficiency policy even contributed to the increase in poverty incidence in 2014.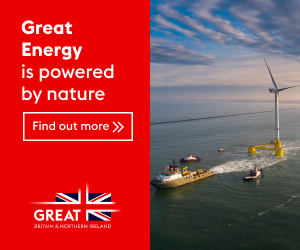 "We might have to revisit our self-sufficiency paradigm. As we have seen in some cases, it has been very costly. For example, in the case of rice in 2013-2014, when domestic prices shot up as global prices were declining, our poverty incidence rose rather than declined even as the economy grew faster," Balisacan said.
Studies including those made by Philippine Institute for Development Studies research fellow Roehlano Briones said the government's resources were largely focused on rice, a water-loving crop and the country's food staple.
Briones said the government's rice spending reached P37.44 billion in 2012, almost half of the government's total agriculture spending for that year. Data showed the government spent a total of P62.64 billion for agriculture-related programs and projects. This was significantly higher than the P14.38 billion spent in 2005.
Despite this, government spending for other crops like corn amounted to only P951 million in 2012; high-value crops, P1.63 billion; coconut, P2.08 billion; livestock, P2.72 billion; and P3.3 billion for fisheries.
"If we let the numbers for the past six years speak for themselves, the agricultural sector persists to be the biggest road block in our goal for attaining a higher and more inclusive growth," said Balisacan, who is also Neda director general.
"There is an urgent need to rethink the development strategy for this sector, especially in view of El Niño and other natural disasters that could hit the country," he added.
Former Budget Secretary Benjamin Diokno said the anemic performance of the agriculture sector slowed GDP growth in 2015. He said agriculture "strikes at the heart of the inclusiveness" of the country's economic performance last year.
Agriculture contracted by 0.3 percent in the fourth quarter of 2015, from 4.2 percent in the same period a year ago. He added that the six years of the Aquino administration also did not do much to improve agriculture growth. Diokno said the current administration neglected agriculture.
He said that from 2011 to 2015, agriculture only grew by 1.6 percent, significantly lower than the country's population growth rate.
"President Aquino ranked second to the last among past five presidents [in terms of agriculture performance]. Agriculture grew, on average, by 6.5 percent during Estrada's truncated term; 2.8 percent under Arroyo's; 1.9 percent under Corazon Aquino's; and 0.8 percent during Ramos's term," Diokno said.
The Aquino administration rolled out the Food Staples Sufficiency Program (FSSP) to make the country self-sufficient in rice. Rice provides 45 percent of Filipino's calorie intake and its production is considered the main source of livelihood in rural areas.
The average rice-consumption spending accounts for 20 percent of a household's budget. This is higher at 30 percent for the bottom 30 percent of Filipino families.
The government also said more than 2 million households are engaged in rice farming, millions more are farm laborers, and thousands are into rice trading.
Despite the difficulties posed by El Niño to the rice sector, the Department of Agriculture (DA) said on Thursday it is targeting a higher palay output of 19 million metric tons (MMT) for 2016.
This figure is 4.68 percent higher than the country's total palay production of 18.15 MMT for the whole year of 2015.
Agriculture Secretary Proceso J. Alcala told reporters in an interview the department's total palay output target is still short of the volume needed to achieve 100-percent rice self-sufficiency in the country. He said this is due to budget constraints.
"For us to meet rice self-sufficiency, we need to produce about 20 MMT of palay. But the budget we requested to meet the 20 MMT was not approved," Alcala said.
He said the DA has submitted a higher budget for 2016 so it can meet its 100-percent self-sufficiency target this year. He, however, did not provide the specific figure.
Alcala said the additional amount would have been used to provide more seeds to farmers and to
implement more interventions to help them.
"We have requested for additional budget but it was not granted. So don't expect higher rice production," Alcala said.
The DA and seven of its attached agencies received a total of P48.45 billion in budget for 2016. But aside from the general appropriations, special provisions were also given to DA programs and projects.
The national programs for rice, corn, high-value crops, organic agriculture and livestock, received a total provision of P14.04 billion, according to data from the Department of Budget and Management.
Data from the Philippine Statistics Authority (PSA) showed that the country's total palay production for 2015 declined by 4.31 percent to 18.15 MMT from 18.97 MMT recorded in 2014.
The PSA said the country's palay sector, along with the corn industry, suffered the brunt of El Niño and the strong typhoons which hit the country last year.
For the first half of 2016, the PSA projected that the country's palay production would reach 8.20 MMT, 1.48 percent lower than the 8.32 MMT recorded in the same period last year.