IT'S been said before, but let me say it again because it's worth retelling:  The industry sold more than 320,000 units in 2015, or an astonishing surge of 36 percent from the 2014 sales result, which was 234,747 units.  And even before 2016 could get rolling, car moguls are already saying of at least a 10-percent growth, or a sales forecast of 350,000 plus by December.  This, they based from a steady demand from the domestic market because of the twin triggers of the consumers' resurgent buying power and sales-inducing, much-reduced car-loan rates peddled consistently by banks.
It couldn't get any better than this?
In the seven-nation Asean region alone, the Philippines was consistently in the top 3 in vehicle-sales performance in recent years.  Its 36-percent 2015 sales surge saw the country finish third behind Singapore (61.2 percent) and Vietnam (59 percent).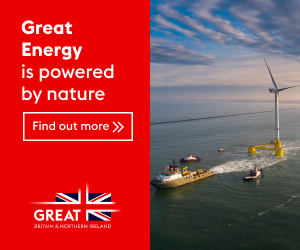 Now look at this data from Asean Autofed:  Even as Indonesia sold 853,008 units in 2015, that was a 17.8-percent decline in sales.  When will we ever sell that many?
And then this:  Thailand sold 621,742 units in 2015, but that was still a 13.6-percent drop in sales.  When will we ever sell that many?
And Malaysia:  541,142 sold in 2015 for a 1-percent decline in sales.
Oh, wow!  They say traffic in the Metro is partly caused by vehicle volume, when we could hardly reach sales result of 500,000 units a year up to now.
Anyway, the industry outlook looks so good—what with that 36-percent sales surge in 2015—that another player has come forward to join the already jam-packed market.  I refer to the SsangYong Berjaya Motor Philippines, which had its smashingly successful launch only on January 26.
Actually, SsangYong was merely being reintroduced as it had its first stint here already some years back.  Now under Berjaya, the same outfit that also controls Mazda, SsangYong has reentered the market to pose a serious challenge to the established leaders in the market.
"We will give it a shot as the industry has truly proven its capacity to enliven the playing field," said Dave Macasadia, the durable motoring man who is the managing director of the newly minted entity.  "This is a testament to our belief that economic growth is sure to expand and surge some more in the years to come."
Francis Lee is the executive director of Berjaya Group of Companies and also chairman of the SsangYong Berjaya Motor Philippines Inc. (SBMP), with the jaded Macasadia as his chief pointman.
Lee carries with him mighty credentials, to include his being chairman of Berjaya Auto Philippines Inc., which is the exclusive distributor of Mazda products in the country since 2013.  He is also the executive director of Bermaz Motor, the exclusive distributor of Mazda in Malaysia since 2008.
But with Macasadia's appointment at the helm of SBMP, Lee could rest assured the brand-new company would be in good hands.  For one, Macasadia has 25 years of solid background in the car business.  For another, Macasadia isn't a greenhorn in holding a key position, having been managing director of Mazda Philippines for nearly five years before being given the reins of SsangYong Berjaya.
"I have always loved challenges," said Macasadia, a soft-spoken, mild-mannered motoring man whose name has become a byword in the vehicle business.  "I have never run away from even the toughest jobs thrown my way."
In their code words, SsangYong Motors and Berjaya Philippines have partnered in a bid to give Filipinos "an innovative and reliable alternative in the fast-expanding Philippine automotive market."
The partnership is banking heavily on the smashing success achieved by Berjaya Auto Philippines in revitalizing the Mazda brand, of which Macasadia has had the honor of having consistently played a key role in the storied Mazda revival.
Even as SsangYong is South Korea's No. 4 carmaker behind Hyundai, Kia and Daewoo, still, this is no hindrance to Macasadia's mission to make it a major player here soon.
"We hope to do well within our first year of operation and if we sell 500 units or more, I'll immediately attribute that to hard work from my staff and, of course, to the strong brand image worldwide of SsangYong," Macasadia said.
SsangYong has a long history of quality image, spanning 60 years of vehicle manufacturing to establish an image of building vintage sport utility vehicles.
Its famed all-wheel drive and diesel engineering credentials are known globally, with distribution outlets now numbering an amazing 115 countries across the Americas, Europe and Asia Pacific.
Oh, well, the best of luck, SsangYong Berjaya but most of all, to Macasadia, whose moniker "Dave Mac 5," aka Dave Macsalin (from Danny "Sir John" Isla), is the favorite, if not the envy, of many.
Fake Brembo products
"IT is dangerous and lives are at risk," Autoperformance Philippines's Francis Aguila has cautioned on alleged fake Brembo products being sold in the country.
Brembo is an iconic brand of calipers and brake discs.
"Unfortunately, these counterfeits go at 50 percent to 60 percent below the standard price," Aguila said. "Buyers are putting their lives on the line. Genuine parts have a serial number that can be traced to check their date of manufacture," Aguila said.
Aguila said Brembo, like other OEM and aftermarket suppliers, is working aggressively to address the issue. "Better yet," he said, "do your homework and buy only from a reputable vendor."
PEE STOP.  Is it true that the Ford Eco-sport runs at 6 kilometers per liter in city driving?  An owner says so and he has written Ford President Lance Mosley about it last year.  No reply up to now.