AT one point in Game Four of the Philippine Basketball Association (PBA) Philippine Cup finals, San Miguel Beer was about to surrender its throne to Alaska, in what could be the franchise's worst defeat in a best-of-seven series.
But the Beermen regrouped, recovered and rediscovered their winning attitude to erase a 13-point deficit in regulation and run away with a much-needed 110-104 overtime victory on Sunday to hold on to dear life in the series.
No sweep for the Aces. Only another shot to close out the Beermen.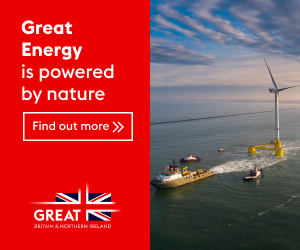 "The players accepted the challenge. They did not want to be swept by Alaska," said San Miguel Head Coach Leo Austria, who finally dented Alaska's erstwhile cloak of invincibility.
"Our players did not give up. They showed the heart of a champion," he added.
Marcio Lassiter and Gabby Espinas carried the scoring cudgels for the Beermen with a combined 47-point output, with Arwind Santos, undoubtedly the team's next important player after the injured June Mar Fajardo, still struggling in the series.
     Santos had 11 points in Game Four but had a couple of crucial defensive stops and rebounds late in the game to help seal their win.
     Southpaw Alex Cabagnot was also a key contributor with 16 points and his three-pointer at the top of the key somehow froze the balloons that were ready to fall from the MOA Arena rafters.
But the biggest performer for the Beermen in that contest was Chris Ross, the pesky Filipino-American guard who nearly had a triple-double performance with 11 points, 11 rebounds and nine assists.
"The players are waiting for someone to be a leader and Chris started it. He wanted to help Alex [Cabagnot]," Austria said.
Alaska Head Coach Alex Compton offered no excuse of his team's inability to finish off the defending champions on Sunday.
When Jayvee Casio sank that corner triple to give the Aces a 93-82 spread, they started to celebrate early and forgot that they are facing the most successful franchise in the league.
"It was a testament to their [Beermen] character. They deserved to win," said Compton, who needed a clutch three-pointer from Cyrus Baguio to send the game to overtime at 98-all.
"I felt some of our guys are gigil. They're fired up. It's a series for a reason. It's not easy to sweep everybody," Compton added.
Of course, Alaska would like to end the series in Game Five on Wednesday. Failure to do so could mean danger for the franchise, which last won an All-Filipino crown in 2000, as momentum definitely shifts to their rivals.
Allowing San Miguel a Game Six would mean giving Fajardo more time to recuperate and probably play for the first time in the championship series.